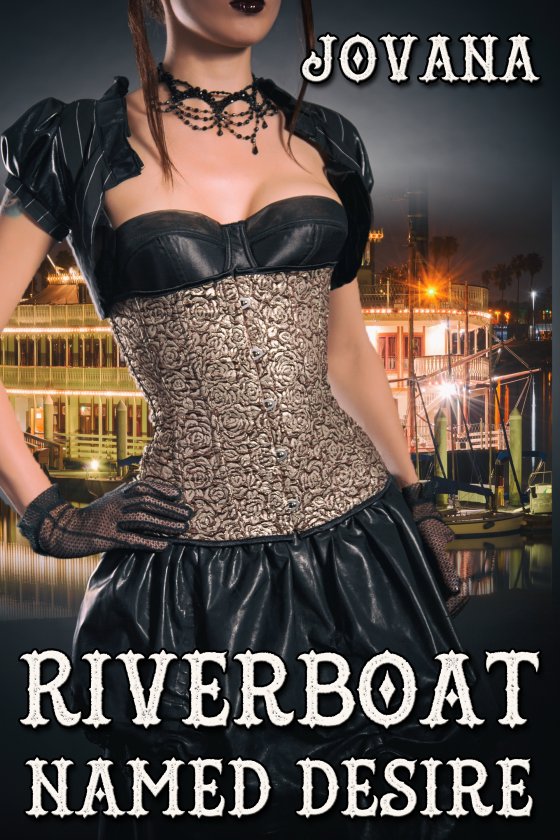 Riverboat Named Desire by Jovana is now available!
Blurb:
The riverboat Desire was once a floating bordello with a scandalous reputation, known all over New Orleans. It's a ship that caters to hot, passionate ménage relationships as it follows the path of the moon along the romantic waters of the Delta. The Desire is a rich ship, and La Flame, a notorious jewel thief, is aboard to make the biggest heist of her life until her plans are interrupted by two of the sexiest cowboys she's ever seen.
When she stands before them in quickly dissolving soap bubbles, she thinks they seem like nothing more than two drunken riverboat gamblers who want to make hot, passionate love to her. She doesn't realize that, beneath their lace-edged shirts and diamond stick pins, breathe two rough-talking, rough-riding lawmen.
And she is their prey.
START READING TODAY!