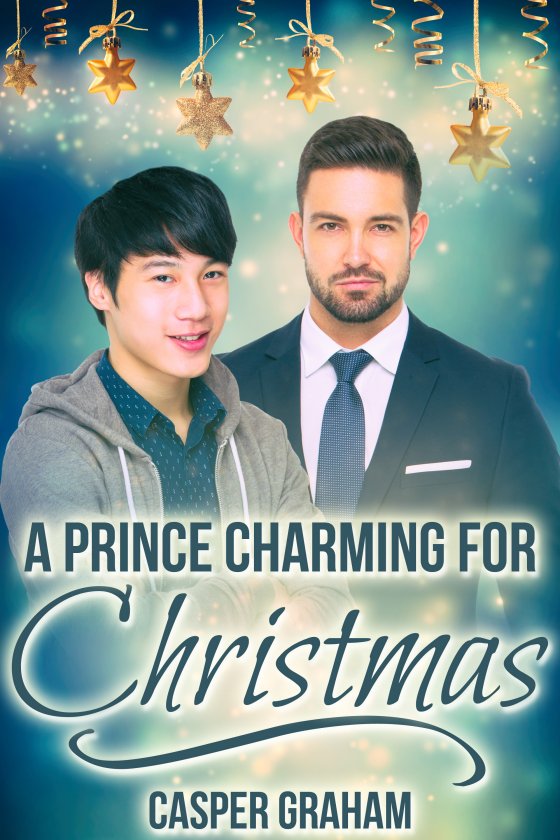 A Prince Charming for Christmas by Casper Graham is now available!
Clement Archibald Felix Leonard Benjamin Constantine is the Crown Prince of Oswington. He also owns Beaumont Department Store, which has multiple locations all over the world. After the betrayal of his ex-boyfriend, he leaves Oswington for several days to take a breather from the paparazzi.
Kyle Ross Lee is a struggling actor living in New York. He rarely gets any chance to act on stage, so he works at Beaumont Department Store to earn a living. He also takes in review requests from various companies and posts them on his website. He earns a bit of extra cash and acquires free products at the same time.
The two men meet and start dating soon after. There's only one tiny issue. Kyle has no idea who Clement truly is.
What happens when Clement's real identity is exposed? Will they have their fairy tale ending? Or will that spell the end of their happily ever after?
START READING TODAY!
---