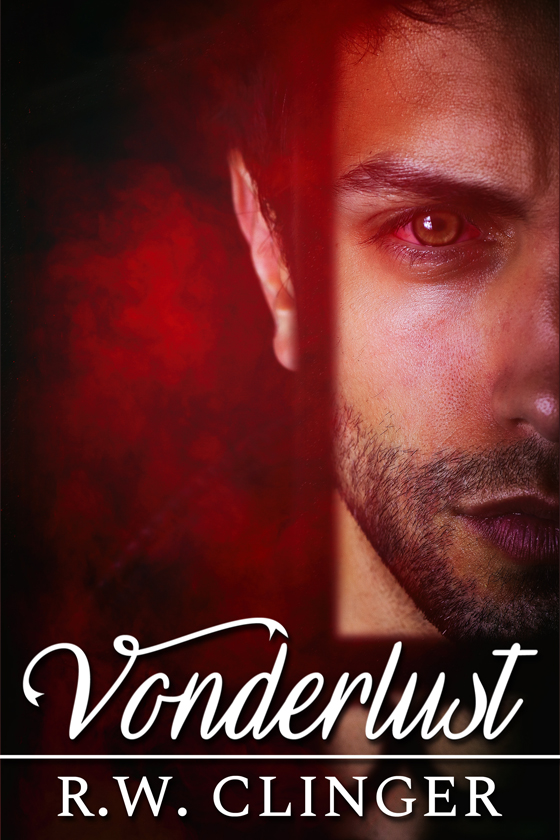 OUT NOW! Vonderlust by R.W. Clinger
Antiques dealer Liam Dumar isn't fond of carrying out his next job for Mina Carpathia Antiques. He squirms at the thought of retrieving a valuable painting from the foreboding Hyde Manor atop Mount Castelul. The manor has quite reputation of cult activity and blood-drinking, and rumor has it bodies are buried beneath its floors.
Liam's trepidations disappear when he meets the sexy caretaker of the manor, Henrich Von Shelly. Following an introduction and short tour of the manor, Liam is taken to a private room where he will spend the night. In the morning he will obtain the famous painting and leave.
During his stay, strange things begin to happen. A horrifying scream awakens him in the middle of night. When he goes in search of the sound, he discovers a secret passageway and bizarre room where Lord Harkford Mason Hyde, owner of the manor, carries out questionable actions with handsome men.
Liam's visit turns shorter than expected. But when he attempts to leave, he's confronted by Lord Hyde. Will Liam live another day to tell his vampire tale of Hyde Manor, or die like the many men before him?
START READING TODAY!
---