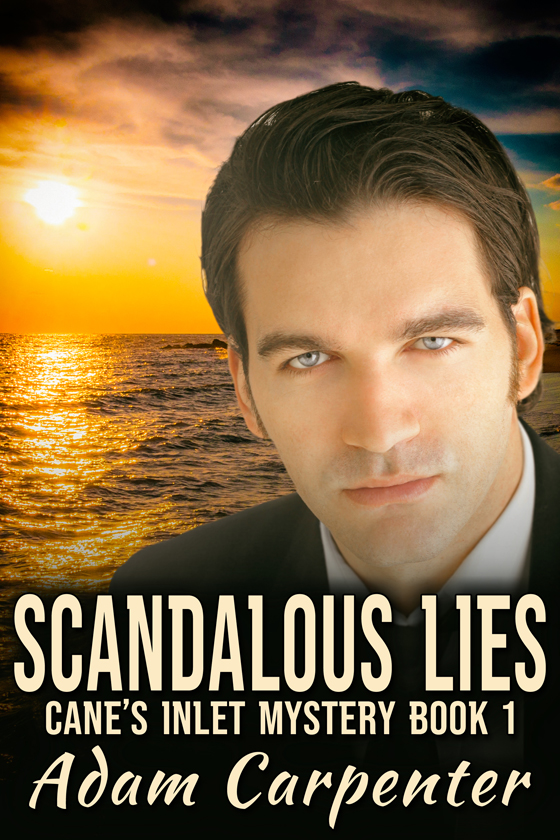 OUT NOW! Scandalous Lies by Adam Carpenter
In a tiny Adirondack village, a secret is about to be exposed. Noah Sanders learns from his mother on her deathbed that he is not who he thought. Suddenly the unassuming Noah finds his entire life called into question, and only he can separate the truth from the lies.
He'd been given one clue: his real name. But what was the reason for his abduction from the family he should have known? The coastal paradise called Cane's Inlet is where Noah finds himself, trying to keep a low profile as he quietly begins his investigation. Sexy diner owner Demetri catches his attention, as does the local police chief when Noah stumbles across a corpse on the beach.
Cane's Inlet is known for its sunny shores, the lush waves of the ocean. A deeper mystery lies beneath the surface, and Noah is the unwitting key to unraveling a long-held truth. Insinuating himself into the ways of the locals, Noah learns of the feud between the founding family, the Canes, and to the rich newcomers, the Hatchers. With no one to trust, Noah tries to fight his attraction to Demetri while desperately trying to keep secret his reason for coming to town.
START READING TODAY!
---