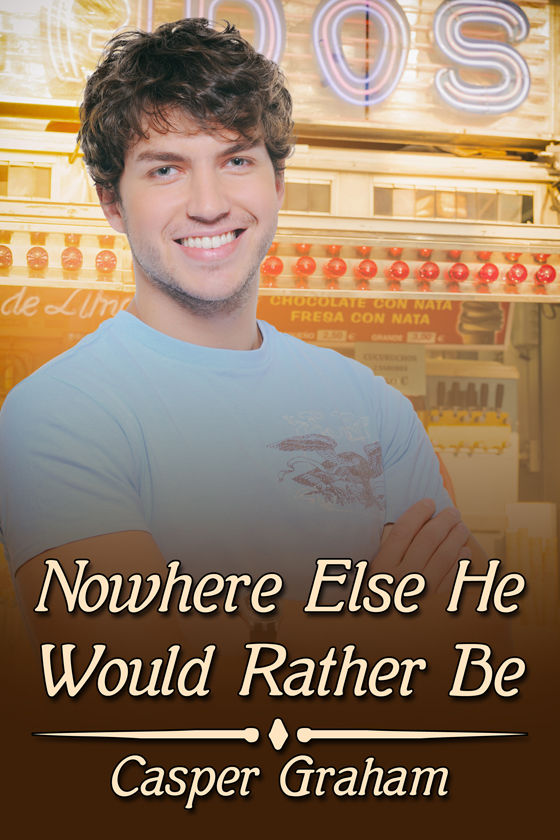 OUT NOW! Nowhere Else He Would Rather Be by Casper Graham
Micah Bates has been infatuated with Arlo Newman for years. However, unlike Arlo, who is a semi-retired model and actor, Micah is only the owner of an ice cream parlor that barely makes enough to stay afloat. When Jenson Hall buys the shop next to his ice cream parlor, Micah's instantly attracted to the man. Until he finds out Jenson owns a multi-billion-dollar company that sells all sorts of sweet things. Jenson is filthy rich, and he's also a competitor.
Arlo is confused when he notices how close Jenson and Micah seem to be. Micah is his long-time crush who treats him as nothing more than a good friend. Jenson is the new guy in town. It's lust at first sight for Arlo, but first, he needs to deal with his jealousy every time he sees Jenson and Micah together.
After a brief interaction with Arlo and Micah, Jenson knows he has to take a chance on both men. Fortunately, Micah and Arlo are obviously attracted to each other. Proposing a three-way relationship should be easy enough. Jenson just has to find a way to get them all on the same page.
Can the three men find a way to get together? Or are they destined to remain as friends for the rest of their lives?
START READING TODAY!
---