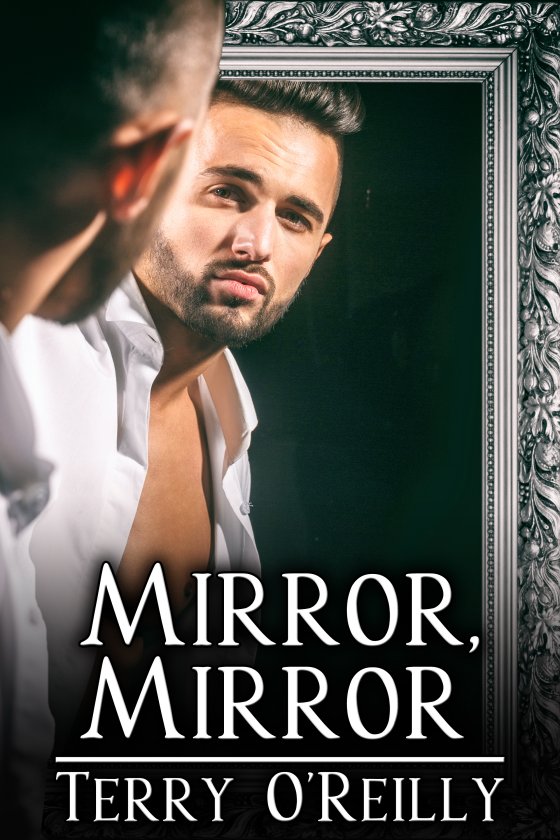 Mirror, Mirror by Terry O'Reilly is now available!
It isn't going to happen to Dave Fleming. No way. He isn't going to end up growing old. He has this aging thing beat. He works out, eats healthy, takes all the right supplements. As a result, he's a handsome man, with a killer body, and it's going to stay that way.
But it doesn't work. Though he's done his best to swim upstream, Dave is swept steadily along to senior citizenship along with everyone else. In the process, he passed up chances for love. Now here he is, in his twilight years and alone, sharing his life with his faithful Labrador.
One night as Dave stands before his bathroom mirror getting ready for bed, he bemoans the fact that he was so absorbed in the physical that he'd let love pass him by. He stares at his reflection in the mirror and wishes he could go back, be young again, and experience it all once more, even for just a short time. Maybe he'd even find love.
If Dave gets his chance, will he take advantage of it and make his wish come true?
START READING TODAY!
---