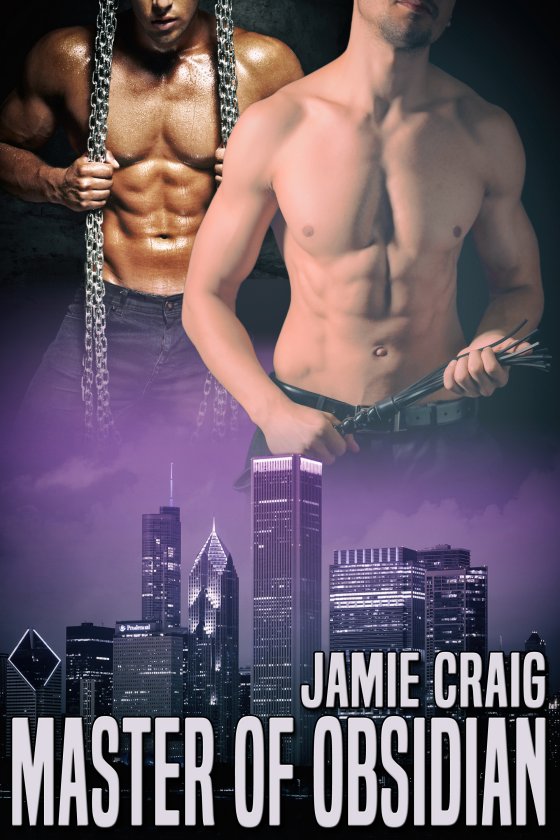 OUT NOW! Master of Obsidian by Jamie Craig
A dark new drug on the streets of Chicago threatens to overwhelm the city's vampires and unleash chaos and carnage. Widespread use of 'obsidian' will turn the city into a bloodbath, and only two men can save the city before it's too late — Gideon, a vampire fighting to maintain the balance between good and evil, and Jesse Madding, his human assistant. When Gideon is unknowingly dosed by the drug, he attacks Jesse with all the pent-up desire he has for his best friend — and changes everything between them.
While negotiating this strange new dynamic of desire, submission, bondage, and pain, they race to contain the violence threatening to destroy vampire and man alike. But can they find the source of this powerful drug before their own passion and growing emotions take them over completely?

START READING TODAY!
---