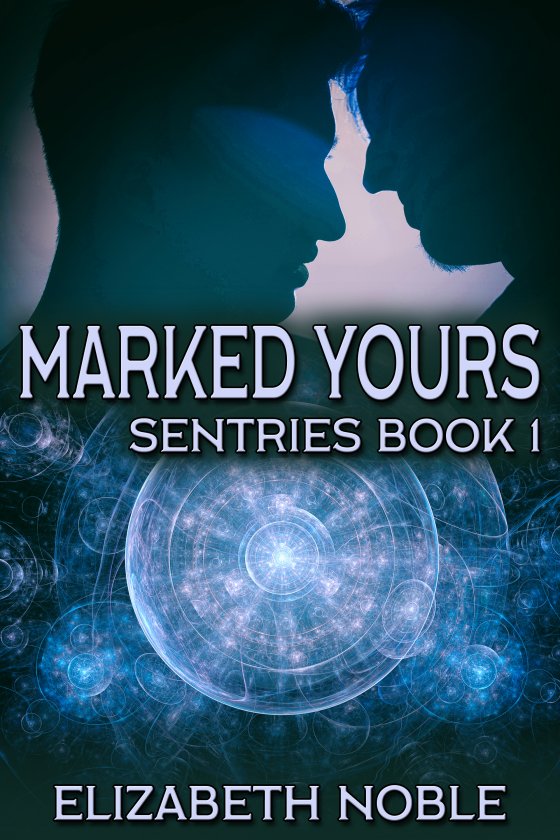 OUT NOW! Marked Yours by Elizabeth Noble
When one society fell, assaulted by natural disaster, in its place rose another, molded into something entirely different. Protectorates were divided by beliefs and distance. Slavery was accepted and threats both natural and supernatural were commonplace.
This became a world where sentries were needed. Trained almost from infanthood, these tough men and women lived in a society within a society. They were warriors and protectors, ferreting out evil and defending the citizens of New Colorado Protectorate from inhuman terrors and, on occasion, human ones.
Todd Ruger was born into life as a sentry. Raised by a hard father into a hard life, Todd becomes the consummate sentry, tough, dangerous, and good at what he does. When he wasn't quite into his teen years, he was bonded to a special young slave named Nick. For years their only interaction was through letters. Friendship turned to a sort of courtship between them. Todd lived for the day Nick became of age and Todd's ownership would take effect. That was the day Nick would leave the village with Todd. They'd begin a life together. They'd make a difference.
Raised as a slave, Nick never wanted to be special, but nature had other ideas for him. He grew up in a village with other slave children and was taught to be useful to his future master because he a gift … or curse. The tutors responsible for his upbringing didn't understand what Nick could do, what he was; they were afraid of him. If sentries hadn't bought him, it was likely he'd never have lived to see the age of five. All that changes the day Nick leaves the village with Todd. He's cared for and shown a new, better life with a man who loves him honestly and wholly.
But after being together barely a day, Nick is brutally attacked and injured. Though he recovers without incident, Todd's heart fills with revenge. The guardian in him turns into a dangerous, driven assassin, a wolf on the hunt.
Todd's obsession with tracking down the men who hurt Nick and making them pay could very well get them both killed. Can they survive and build the life together they've both dreamed of for years?

START READING TODAY!
---