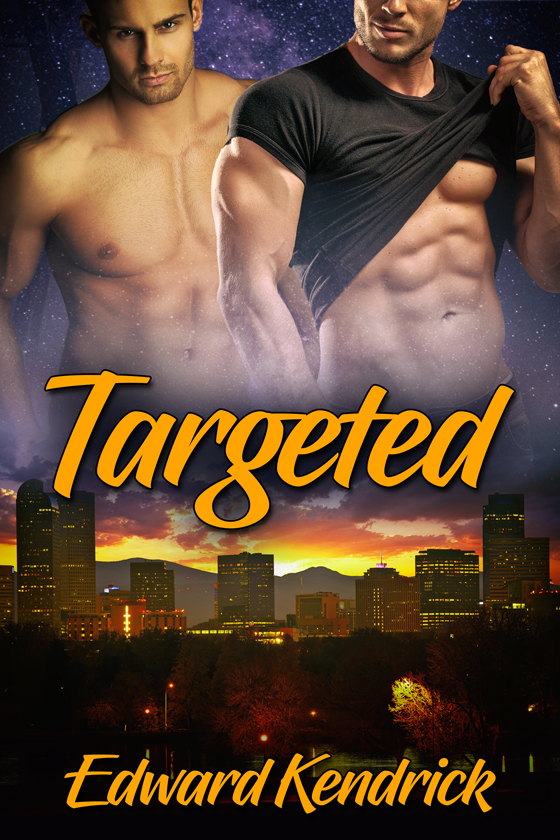 OUT NOW! Targeted by Edward Kendrick
Eddie is on the run after one too many 'accidents' that could have proven deadly. He has no idea who is causing them, or why, or how his adversary finds him again and again. After two years, he ends up in Denver, and decides that with yet another new identity, it might be safe to settle down, so he rents an apartment.
That leads to his meeting Jules — who owns a gay club and lives down the hall — as well as his friends. He soon finds out that Jules is not choosy about who he has sex with, but that he also cares about his friends. When Eddie opens up to him about being on the run, and why, Jules wants to help him. At the same time they start what Eddie is certain will be a casual sexual relationship, at least as far as Jules is concerned.
Between them, will they be able to learn who is after Eddie, with the help of Jules' friends, and stop him? As they try, Eddie must also deal with his growing interest in Jules, who, he is certain, will never be willing to settle for having only one man in his life.
START READING TODAY!
---