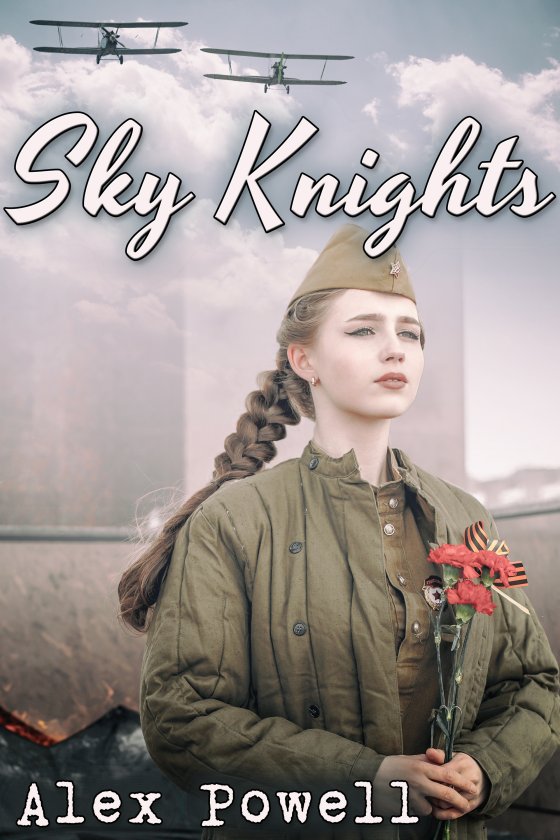 OUT NOW! Sky Knights by Alex Powell
Dounia and Ira are part of the Nightwitches, an elite squad of night bombers determined to help bring down Axis forces. When Dounia's sister Tanya joins the army, Dounia doesn't react well out of concern. When Tanya disappears after an Axis attack on their base, it looks like the situation will end in tragedy.
Unfortunately the war doesn't stop for personal tragedies, and the dangers of battle are ever present. Dounia and Ira's plane goes down behind enemy lines, and Ira is injured. Will their determination and courage be enough to see them safely through?

START READING TODAY!
---