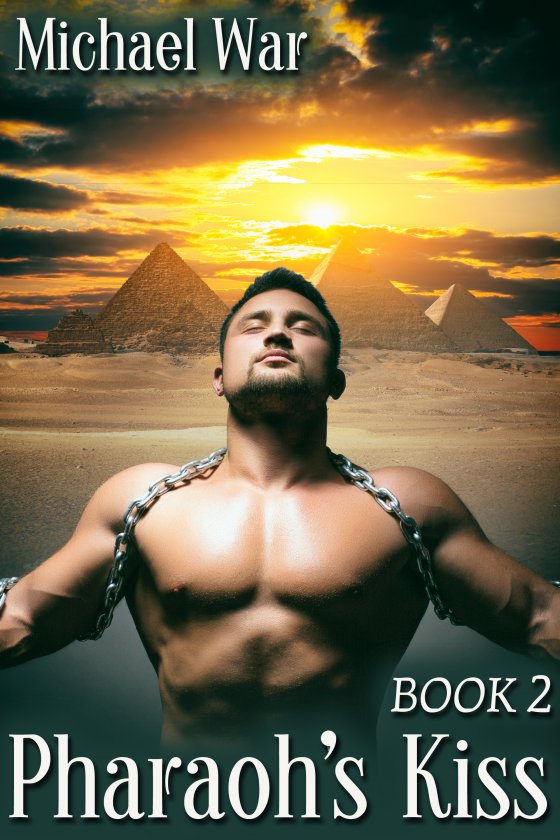 Pharaoh's Kiss by Michael War is now available!
Blurb:
Sequel to Timeless
Daniel's world has been shaken to its core. His ex-boyfriend Marcus, whom he still loves, has returned from an unbelievable trip through a time traveling cave and brought along a hot new caveman lover, Jade. But that isn't all. After realizing his mother disappeared through the same cave years earlier, Daniel learns he and Jade are connected in ways he couldn't have imagined.
Tired of hearing about the wild time Jade and Marcus had together in the past, Daniel decides to venture into the cave himself. But instead of ending up in the prehistoric times, Daniel finds himself in ancient Egypt.
There Daniel catches the eye of the young, hot Pharaoh. But with great pleasure also comes great danger. Can Daniel protect the Pharaoh, or will he die in the past?
START READING TODAY!
---