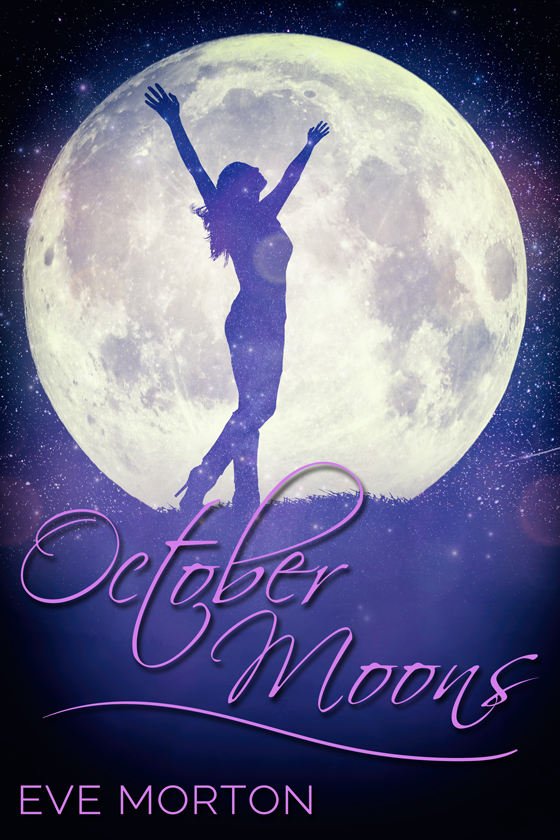 OUT NOW! October Moons by Eve Morton
Diamond "Di" Lamont is sick of her life in Vineland, a small town in Southern Ontario known for its nature pathways, its horticulture, and its wine. One afternoon Di escapes from her desk job for a walk in the park and soon stumbles on an enchanting naked woman who seems to be bathing in a nearby creek. Stunned by her discovery, Di is soon surprised again when the woman appears to be trans. When the woman runs away without exchanging a word, Di is left with too many questions and unfulfilled desires.
In order to figure out her mystery woman, Di explores Vineland in a way she never had before, and along the way, finds out that the small town is host to a lot more interesting and unique people — like the local bookstore that's also a coven, and numerous other trans women and queer people hiding in plain sight — than she first thought.
Genevieve Holloway never wanted to move to Vineland. Her girlfriend did, and now in the wake of her death, Gen continues to feel stuck. Her job sucks. Her apartment is filled with memories she doesn't want to have — and getting caught naked in the local creek is the last straw. As the October moon waxes and wanes, Gen becomes determined to leave Vineland and never return, all the while just missing out on Di's affection and attention as she desperately seeks her mystery woman.
Can a brief meeting during the first full moon of the month of October truly change these women's lives and lead them back to one another? Or is there no more magic left in Vineland for either one of them?

START READING TODAY!
---