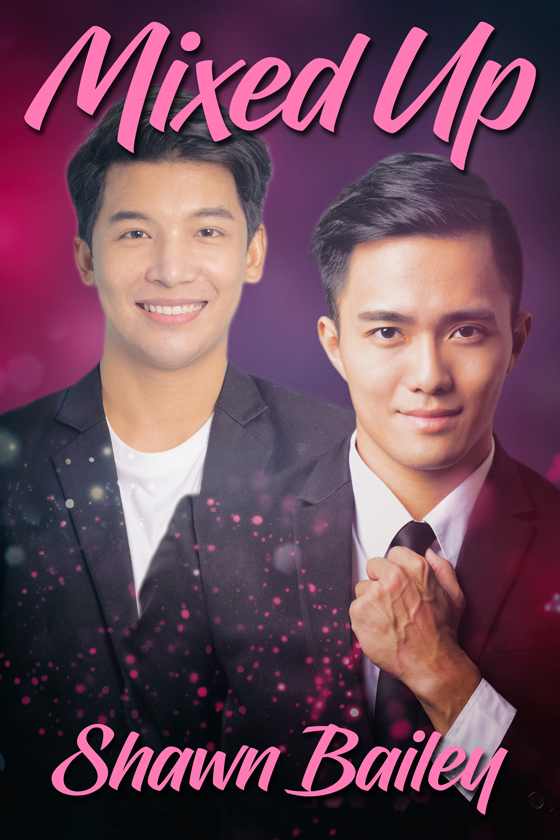 OUT NOW! Mixed Up by Shawn Bailey
In order to save face for his family, chef Kairi Nakano agrees to stand in for his identical twin who has flown the coop on her wedding day. Kairi had no idea his twin was getting married and has just arrived home from America. But within hours of being home, his older brother talks Kairi into standing in for Kana until he can find her. Kairi, not one to make waves, agrees. The next thing he knows, he's being kissed by some guy after being declared man and wife.
Denji Kikuchi knew better than to trust anyone associated with the notorious yakuza. But when his family and the Nakano family agree to call a truce if Denji marries Asaki Nakano's younger sister, Denji agrees after seeing how beautiful Kana is. He gets the surprise of his life on his wedding night when he realizes the beauty sharing his bed is not Kana, but Kana's identical twin brother, Kairi.
Mad at first, Denji understands Kairi didn't mean to deceive him, but was just doing a favor for Asaki after Kana ran off with her boyfriend. Now Denji can do one of two things. Ask for an annulment since same sex marriages aren't legal in Japan, or hold Kairi to the contract until Kana returns.
START READING TODAY!
---