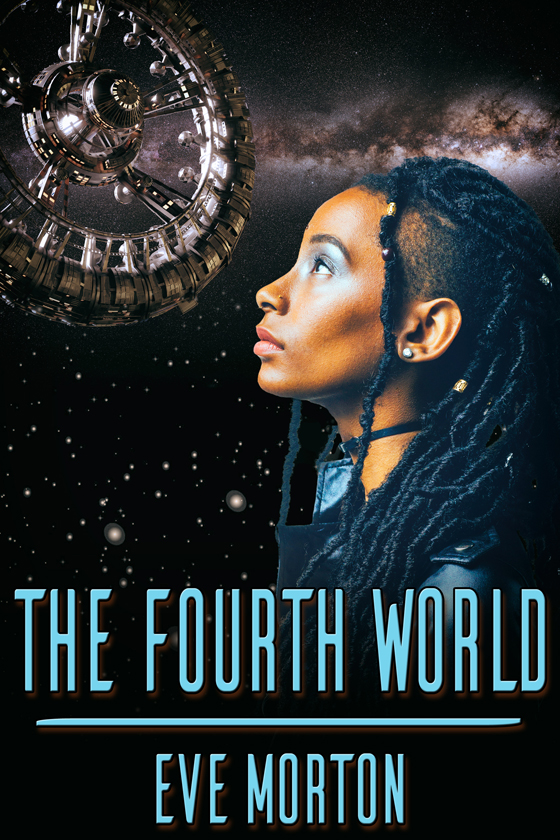 OUT NOW! The Fourth World by Eve Morton
Jenna Kitchener is a hard-working scientist harvesting minerals from the planet Jonquil to make batteries for human and alien alike. She's also a trans woman, still dealing with the ripple effect from her family's exile.
When a member of her crew badmouths her behind her back, she confronts what she always suspected: in spite of her hard work and perseverance, her past will always come back to haunt her. She drinks her sorrows away in a bar on Asteroid 7, a rest stop non-planet before another mission in the morning, and instead of the bottom of a cocktail, she meets Davis Camden, a stunning man with a sharp smile, quick wit, and a key to the city.
Davis manages to cheer Jenna up by taking her to an underground fighting ring, which turns out to be the alien race's equivalent to Mardi Gras. Now in the middle of a party that will go on for three days, Jenna embraces the change. When her crew ditches her, she realizes she must now make a choice: fight for her right to be respected as a scientist, or run away with a new man and begin her life all over again.

START READING TODAY!
---