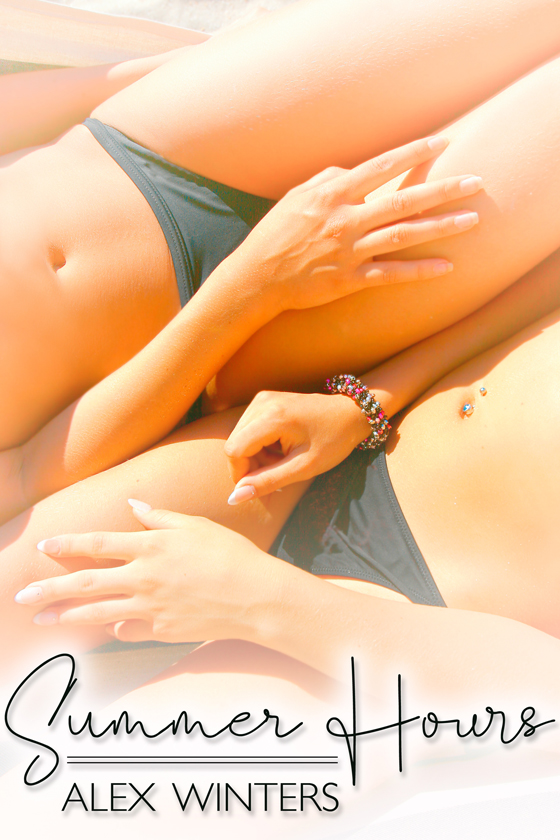 OUT NOW! Summer Hours by Alex Winters
Hope Hampton is back home for the summer, fresh off her freshman year at college. As usual, she's spending the next ten weeks dishing up fried clam strips and hush puppies at the Shrimp Shack food truck. Licking her wounds after a nasty scandal back at school, all Hope wants to do is fry seafood, bank her paychecks, and lay low for the summer. That is, until she spots the sexy new girl dishing up smoothies in the food truck across the way.
Jade McPhee has had it with love. Burned one too many times, she's renting a trailer after a cross country odyssey left her heartbroken and broke. A job making smoothies isn't exactly her idea of heaven on earth, but it pays the bills until she can decide on her next move.
When the sexy tomboy from the Shrimp Shack lends her a raincoat during an afternoon thunderstorm, the good girl home on summer break and the punk chick on the run catch lightning in a bottle all summer long! Can their rainy, opposites attract meet cute stand the test of time? Or will it be just another summer fling?
START READING TODAY!
---