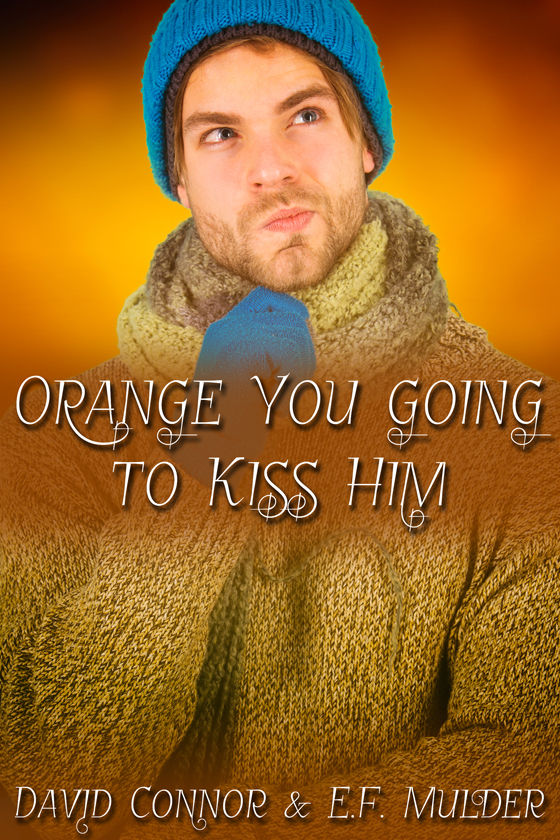 OUT NOW! Orange You Going to Kiss Him by David Connor and E.F. Mulder
If absence makes the heart grow fonder, what does togetherness do?
When Casey found himself falling in love with Eli and Johnny as they fell in love with each other, he fled the country. Upon his return four months later, he finds Eli off in Morocco for humanitarian work and Johnny all alone.
Forced together over the holidays, Casey and Johnny find the situation tense. But what kind of tension is building? When Eli comes home with a big reveal and a plan, where will that leave the three of them this Christmas and in the future?
START READING TODAY!
---