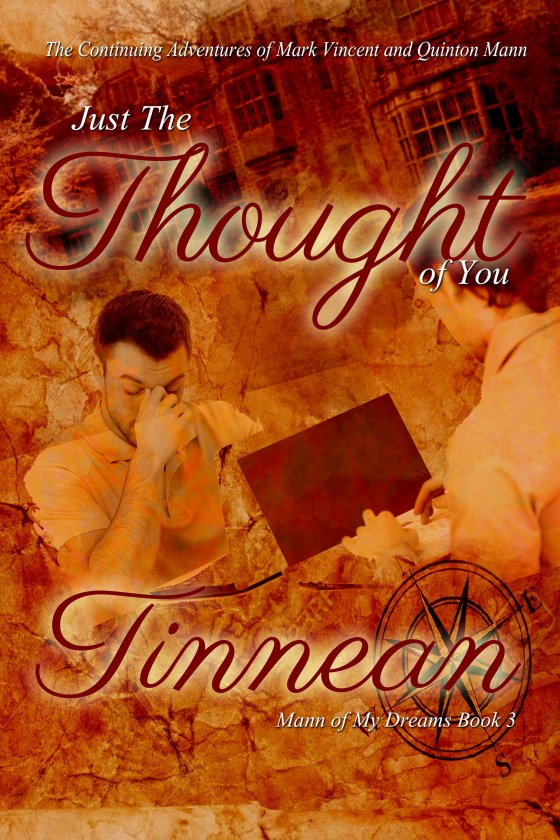 NOW ON OUR SITE! Just the Thought of You by Tinnean
With the death of Quinton Mann's cousin, Mann Manor becomes his, and in spite of assurances that the Manor isn't in bad shape, Quinn and his lover, Mark Vincent, discover otherwise when they arrive to inspect it. They find the floors have been torn up, some more recently than the last time his cousin had been here. Quinn agrees that their best option at this time is to have the house wired for security, and they take off for Savannah to pursue a lead into the accident that eventually resulted in the death of Quinn's cousin.
Grey Rayne, an agent of Mark's, is working on this until the floorboard gives way under her, and she's injured. In extricating herself, she finds a letter and a map that might reveal the reasons behind the damage done to the Manor.
Will Quinn and Mark be able to get to the bottom of this? And what will happen if it comes out at the Company that Quinn is friends with the deadliest agent the WBIS has ever produced?

START READING TODAY!
---