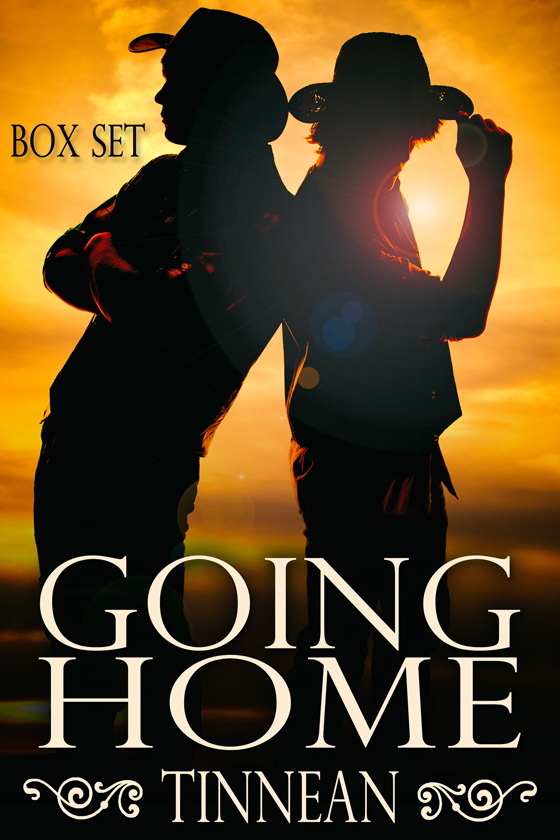 OUT NOW! Going Home Box Set by Tinnean
This two-book box set from best-selling M/M author Tinnean contains two historical western novels. Contains the stories:
Home Before Sundown: It's a few years after the Civil War, and George Pettigrew has learned his family is in danger. He'll do anything to protect them, including wearing a dress. It's already duped the bad guys, but how will the man he loves react to seeing him in skirts?
Two for Home: Zachary "Sharps" Browne and Lieutenant Steve Marriott meet during the Civil War and become friends in spite of battles, troublemakers, and their age difference. After the war, Steve becomes a wagon master, while Sharps works to help heal the recovering nation. When they reunite, will their friendship survive to become more, or will the dangers of the time cause them to be parted forever?
START READING TODAY!
---