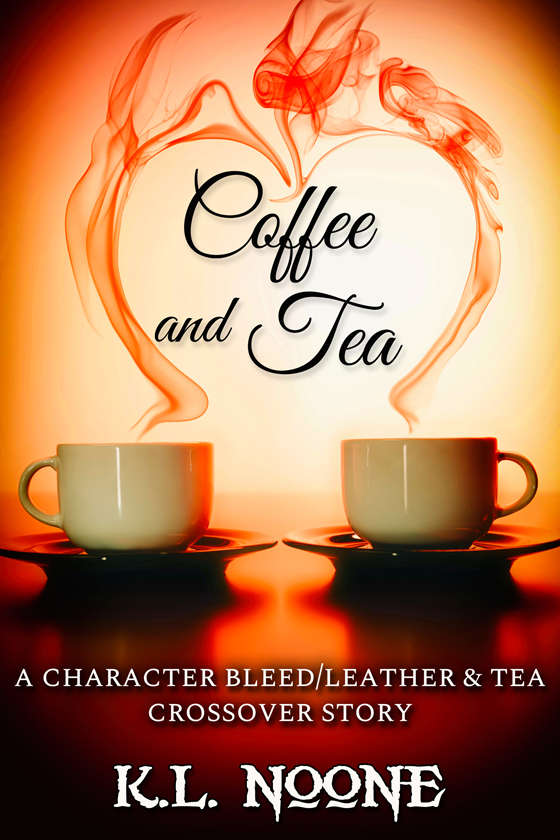 OUT NOW! Coffee and Tea by K.L. Noone
A Character Bleed / Leather and Tea crossover!
These days, Colby Kent-Mirelli is wonderfully happy. He loves being married to Jason, sharing a movie-star life and a happy ending on and off screen. But an invitation to a charity gala brings Colby and Jason back to London … and face to face with a piece of Colby's past.
Simon Ashley should apologize to Colby Kent. As teenagers, they weren't friends, and Simon could be cruel. He's trying hard to be a better person now: happier, kinder, believing in love, which he's found with his husband Ben, a real-life former secret agent and massive Colby Kent fan. And this charity gala invitation might be Simon's chance to finally make things right … if Colby will listen.
Simon wants to apologize. Ben wants to support him … and meet Colby. Colby just wants the evening to go smoothly. And Jason will always protect his husband.
But this glittering night might have a few surprises in store for them all …
START READING TODAY!
---