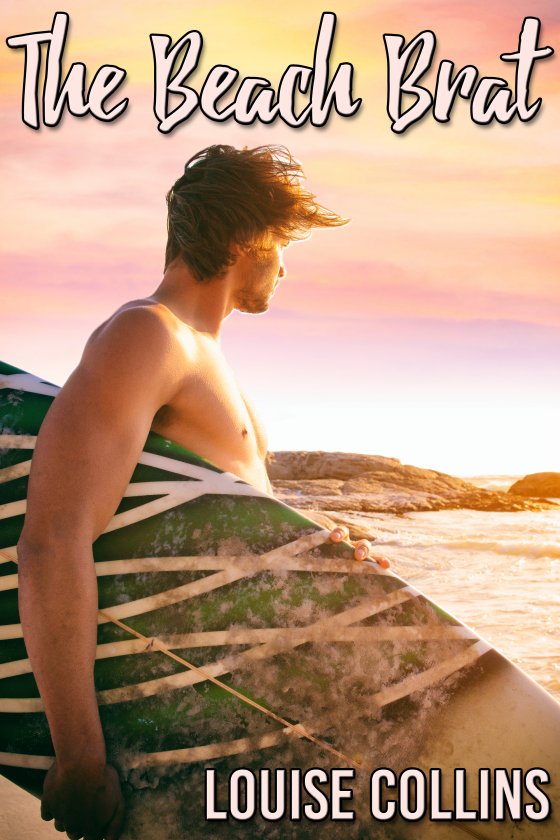 The Beach Brat by Louise Collins is now available!
He's known on the sands as Beach Brat Brody, the arrogant surfer with his group of loyal fans. Finn and his best friend Trent are lifeguards, and Finn has been captivated by Brody since he first saw him surf. He's hot, skilled, and has Finn's heart.
He doesn't just want to know the Beach Brat, but also the man behind the board. But Brody is guarded and gives nothing of himself away. He doesn't do relationships, and Finn doesn't do one-night stands.
Encouraged by his friends, Brody tackles a dangerous wave and Finn rushes to save him. The Beach Brat loses his sass and his confidence. Putting aside his broken heart, Finn vows to help Brody get on the board again.
They tackle his fear of the sea together, and Finn catches glimpses of the hidden Brody. His walls come down, and things start to look promising, but Finn has his own demons. Just as him and Brody begin to get close, Finn rushes into the sea for a dangerous rescue that might cost him everything.
START READING TODAY!
---