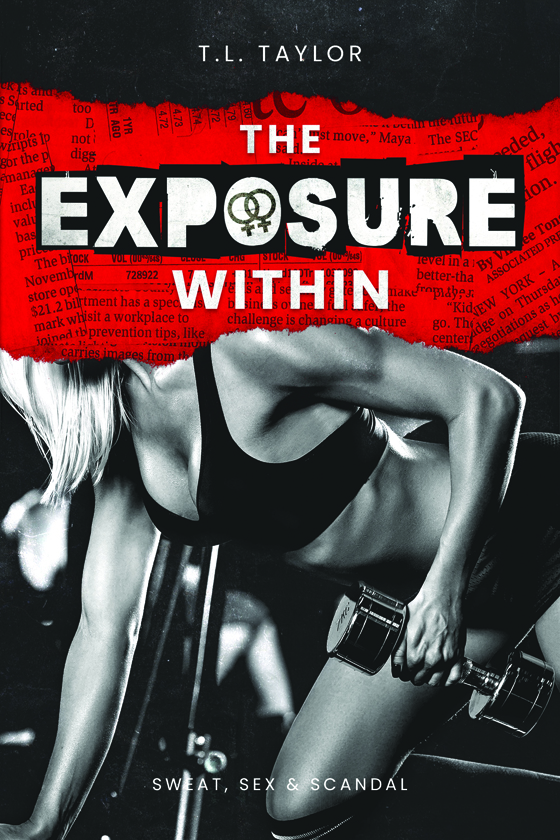 OUT NOW! The Exposure Within by T.L. Taylor
Zoey is not the stereotypical emo skateboard type but a cute, busty woman who rocks inline skates. She's trying to further her journalism apprenticeship but has hit a bit of a lull. This, combined with a mundane routine and struggling to find any women her type, forces her decision to try something new and hire a personal trainer.
Alexa is outrageously proud and gay. A tomboy who loves breaking a sweat on the punch bag at the gym where she works, she isn't afraid to speak her mind and will go for whatever she wants. Her interests include women, flirting with women, seducing women, sleeping with women … and then she meets Zoey.
When two fit, attractive women meet in an environment that encourages closeness, sweat, and groans, it doesn't leave much to the imagination. Their relationship begins to heat up on the gym floor as they both realise they're going to get more than what they signed up for.
Then Zoey uncovers a deviant blackmail scenario involving the boss of the gym and her hot new crush. Just what her writing needs — a scandalous story to expose! But at what cost? Will it ruin their potential closeness? And is the story too risky?
START READING TODAY!
---