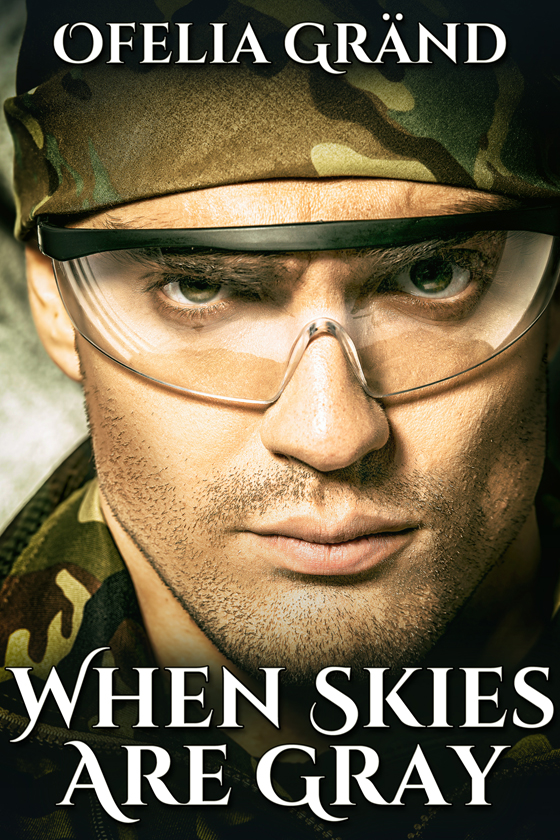 OUT NOW! When Skies Are Gray by Ofelia Gränd
Levi Campbell made one huge, stupid mistake.
When his older boyfriend fears he's holding Levi back from fulfilling his youthful dreams, he encourages him to break free and seek adventure. Levi, hurt and confused, does just that … But in an immature act of rebellion, he enlists in the army. The army!
Levi never wanted to be a soldier, and he never, ever wanted to go to faraway places, but he is now committed to serving his country for two whole years.
Madoc Griffiths did the right thing when he let Levi go, he knows he did, but if it was the right thing, then why can't he move on? Every night he dreams about Levi; every day he misses him. But Levi is young, and Madoc will not stand in the way of Levi following his dreams.
But being a soldier isn't Levi's dream.
There is nothing Levi wants more than to do his time and return home to Northfield and fight for his man. Madoc was sure he'd be able to move on, but once he hears Levi will be home on a two-week leave, he can think of nothing except seeing him again. But can he stand to be with his lover for two weeks and then let him leave to fight a war?

START READING TODAY!
---