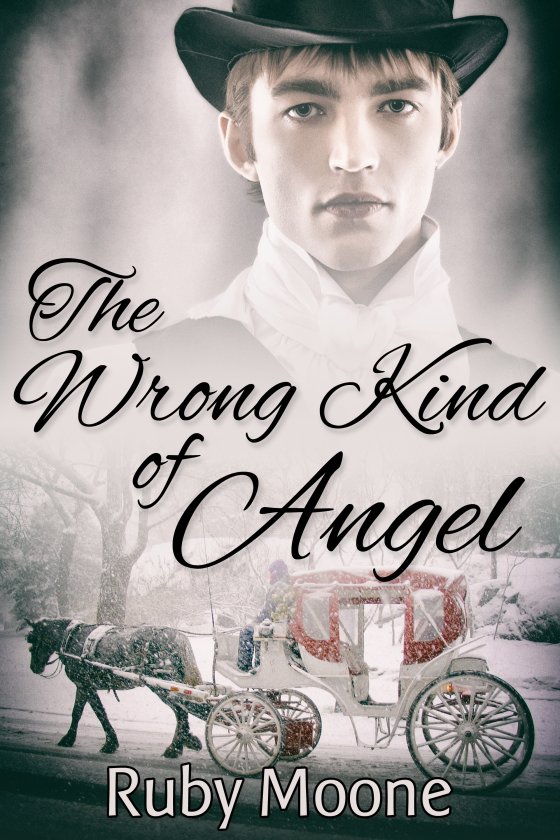 The Wrong Kind of Angel by Ruby Moone is now available!
Blurb:
A reluctant angel, three not terribly wise men, two gorgeous men on a starlit chase to find a child … It can only be Christmas.
It's Christmas 1817 and Captain Charles Farrington has accepted that he is destined to live alone. That is, until Christmas Eve, when a startlingly handsome man crashes into his home and his life.
Harry Valentine is a man on the run. A man with secrets. He hasn't time to fall for the angel who rescued him and, in any case, he knows that once Charlie realises the truth about him, there will be no future for them.
Harry's warmth makes Charles face up to the demons in his past and shows him that he can have a family. All he has to do is persuade Harry to stay. But Charlie knows that, despite whatever Harry says, he's the wrong kind of angel for happy endings.
START READING!
---