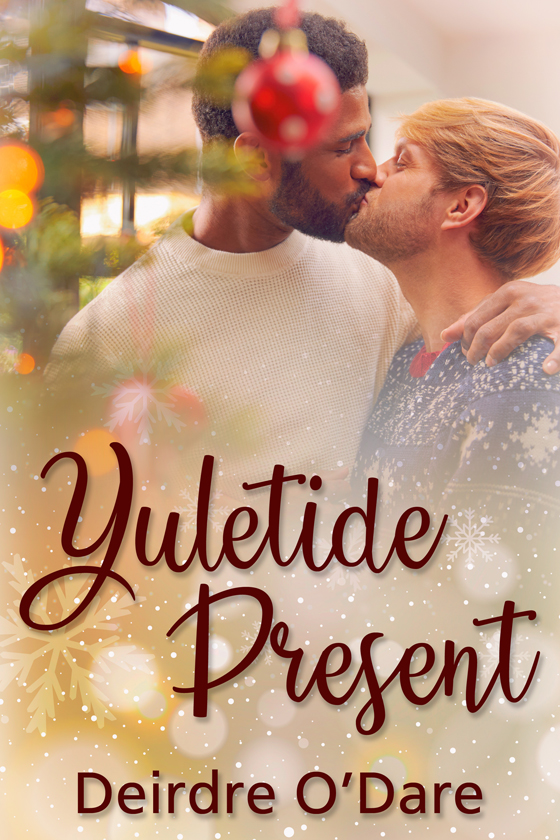 OUT NOW! Yuletide Present by Deirdre O'Dare
Scarred by an abusive stepfather who destroyed his confidence and faith, Rob is adrift. Trying to live on the street, he falls under the domination of an older man who is only marginally kinder to him. This man, self-proclaimed leader of a Wiccan coven, is very arrogant and self-centered. Through this association, though, Rob obtains a job in a book store. He also serves as an assistant to Daniel in rites and ceremonies, albeit living in fear of making mistakes. At a sabbat gathering, he meets Sean.
Sean grew up in a Wiccan home and only left following his parents' death in an accident. He has floundered along alone and now works as a nurse. Seeing a notice of a coven in his new home town, he attends a sabbat gathering. There he meets and is instantly drawn to Rob, seeing the gentle, truly good soul behind his shyness. Sean recognized he must woo the other man carefully and win his trust before they can begin a real relationship. Daniel stands in the way.
When Daniel's overbearing ways finally create a rebellion in the group, Sean sees a chance to step in. Will he manage to show Rob that sex can be about caring, trust and love instead of domination and harsh control?

START READING TODAY!
---