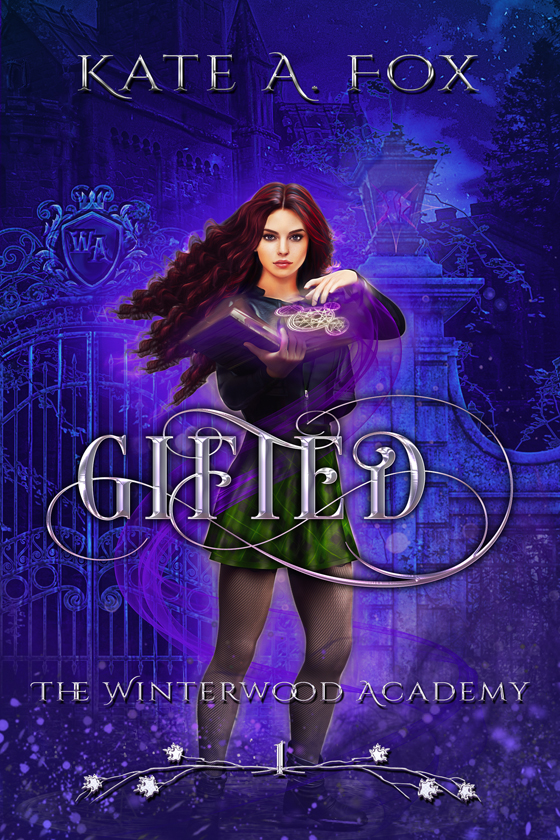 OUT NOW! Winterwood Academy Book 1: Gifted by Kate A. Fox
Three's a crowd. At least that's what I've heard, and I've definitely come to learn that it's true. My best friend's new girlfriend is a complete pain in the ass, and if it wasn't for me being on my last warning at Gilford High, I'd definitely do something about it.
The consequences of my doing so aren't just your usual slap on the wrist kind of punishments. When strange things begin to happen, and my eyes start to freaking GLOW, I'm whisked away to … you guessed it … the Winterwood Academy for the 'Gifted.'
I don't feel very gifted. In fact, I feel like the biggest freak in an entire school of freaks. As the hottest guy at the Academy would say, "I'm the Queen of Freaks," but coming from him, it's actually kind of sweet.
Oh, and did I forget to mention that not only am I having strange encounters with a Goddamn Goddess, I'm also hearing voices in my head, and there's a book in the Academy library that's actually TALKING to me!
They say that only a true Winterwood Witch is capable of opening that book, so why the hell does it want anything to do with me?

START READING TODAY!
---