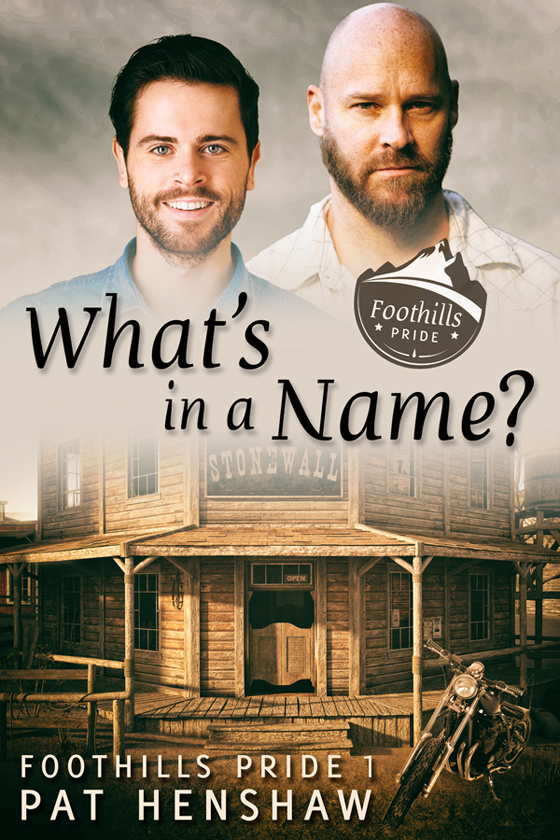 OUT NOW! What's in a Name? by Pat Henshaw
On his thirtieth birthday, barista Jimmy Patterson decides to get rip-roaring drunk after his roommate-boyfriend abandons him at a bar in the tiny California foothills town of Stone Acres where they have relocated from San Francisco. Jimmy is immediately rescued by the burly owner of Stonewall Saloon, who has had his eye on Jimmy since the first time he came in months before.
Jimmy's fine with being saved but wants to know the bartender's real name since the guy has worn name tags with an assortment of names every time Jimmy has spoken to him. After Jimmy nicknames him Guy, the bartender decides to turn guessing his first name into a game, giving Jimmy a guess a day for a week and promising to wine and dine him during that time. If Jimmy's guess is wrong, he owes Guy a zing-zow, knock-your-socks-off kiss. Jimmy agrees since this sounds like a slam-dunk, win-win deal.
While he searches for cringe-worthy given names, Jimmy is distracted by the destruction of his shopping mall coffee shop. He is also beset by the town council that doesn't want him to buy an historic bank building in Old Town Stone Acres to set up another coffee shop. The celestial high of being romanced by Guy and the abyss of business worries don't seem like the road to happily ever after. However, Jimmy and Guy might be in for a big surprise.

START READING TODAY!
---