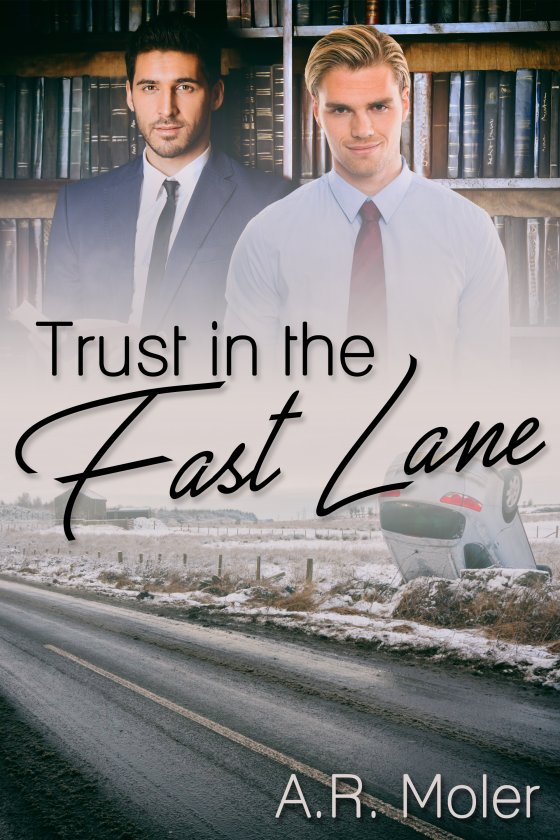 Trust in the Fast Lane by A.R. Moler is now available!
Blurb:
Chicago PD Detective Michael Branham reluctantly calls in the federal marshals when he gets wind of a dangerous fugitive. Ken "Sully" Sullivan flies in as the Agent-in-Charge. After a futile car chase during a blizzard and a resulting car accident, the two men take shelter in an unused stable.
Wounded and cold, Sully and Michael lower their defenses and admit their attraction to each other. Sully's comfortable with his bisexuality, whereas Michael has some self-admitted attraction to men but has never done anything about it.
Months later, Michael has a family funeral in the DC area and arranges to meet Sully again. The heat still smolders between them. Then disaster hits Michael — the kind only another cop can understand.
Sully rearranges his life to support Michael, who is still uncertain about their new relationship. Can two men with high stress jobs from different cities find a way to meet each other in the middle?
START READING TODAY!
---