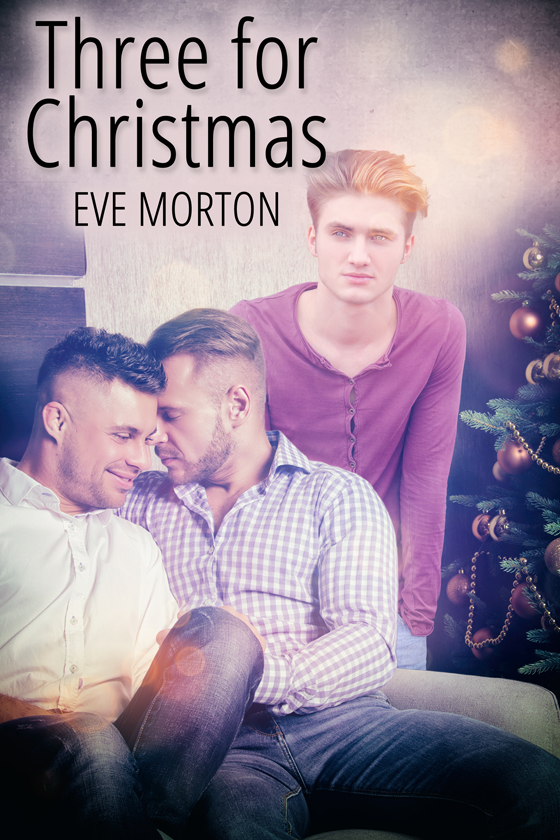 OUT NOW! Three for Christmas by Eve Morton
Daniel Jankovic never dreamed his life with his boyfriend Tate could be so perfect. But seven years in, they live together, still love one another, and still celebrate Christmas with Tate's accepting family. While Dan doesn't miss his abusive and alcoholic family of origin, he doesn't think he misses the traditions that he once celebrated in a Czech immigrant household — until he meets Matthew Varga.
Matthew never stood out to Dan until he overhears him say Merry Christmas in Czech. Suddenly, all the memories Dan once suppressed of his former Christmas celebrations come back, along with a hefty crush on Matthew. They're both academics, in the same English Literature program, and both have difficult and distant families. They relate to one another on a level Dan could have never predicted.
When Tate and Matthew meet at a Christmas party, the two also hit it off. Matthew, like Tate, grew up building things on a farm and likes to work with his hands. The always open and accepting Tate sees nothing wrong with letting Matthew stay the night on their couch, and then, eventually stay in their bed.
But as Christmas nears, and their three-way relationship intensifies, Dan is left wondering where Matthew will fit in for Christmas — and long afterwards.
START READING TODAY!
---