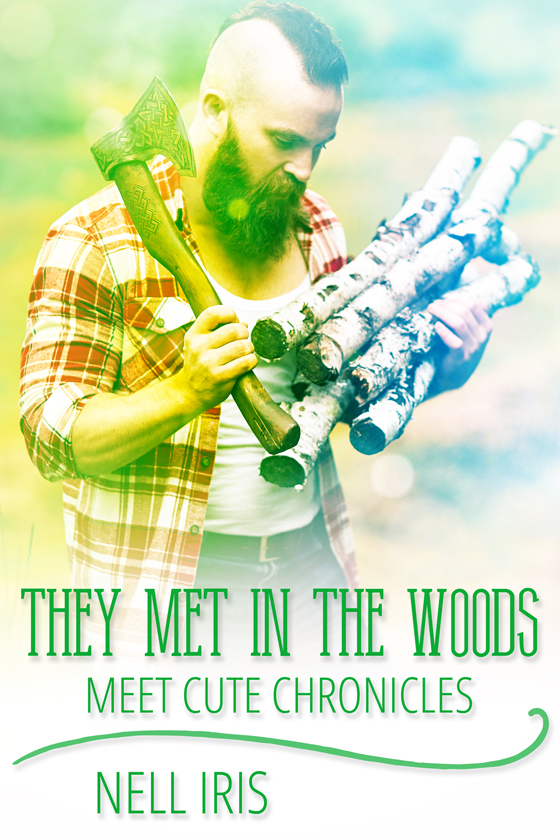 OUT NOW! They Met in the Woods by Nell Iris
Måns Elemander had A Plan. A researched and well-thought-out one, devised to help him avoid getting lost while foraging for mushrooms in an unfamiliar forest. But his cell phone battery didn't get the memo, died unexpectedly, and thwarted The Plan, leaving Måns with a basket full of mushrooms, but no idea where to go. Until the sounds of someone chopping wood reaches him.
Måns follows the sound and finds a quaint cabin … and its owner, Viggo Moberg. Viggo is kind, understanding of the situation, and willing to help. He's also smoking hot and their connection is instant, threatening to ignite and burn down the woods. Will the sparks burn fast and fizzle out, or will the attraction grow roots, just like the trees in the forest?

START READING TODAY!
---