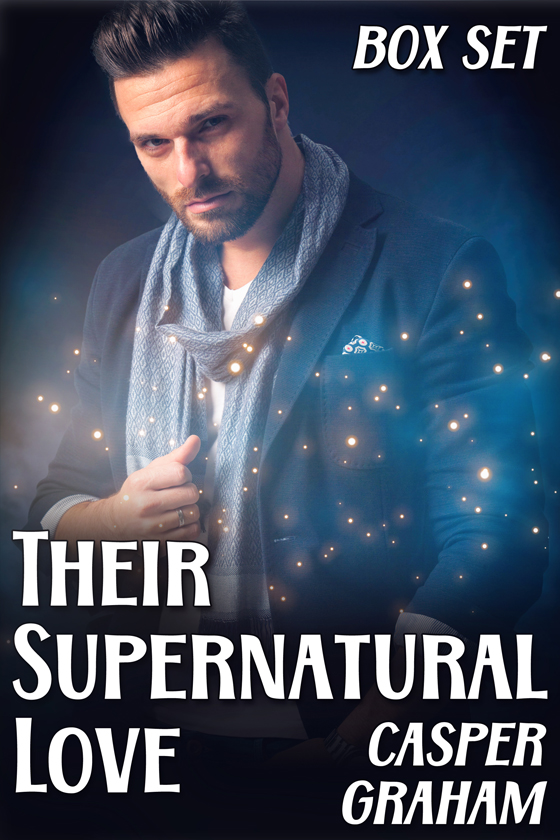 OUT NOW! Their Supernatural Love Box Set by Casper Graham
All humans, whether they're made up of ordinary mortals or supernatural beings, strive for the same things when they've found their potential life partners. They yearn for love, acceptance, and companionship. Follow the love journey of these three sets of throuples as they navigate their way through romantic and familial relationships, friendships, and everything else life throws their ways.
Contains the stories:
Getting a Mate in Four Easy Steps: Percy Watts, a successful omega, secures the services of alphas Rohan Adams and Diego Lawson from the alpha auction house. They slowly discover they've fallen in love with each other. Unfortunately, there's a third alpha who's obsessed with Percy, and that alpha is crazy enough to pull any stunts, including kidnapping the omega.
A Chance Encounter: Dillon, Riordan, and Darby are members of the supernatural community who meet at the farmers market and recognize one another as soul mates. A relationship is stressful without the presence of a serial killer who seems to target members of the supernatural community. The situation worsens when an elderly gentleman, who carries the stench of something rotten in his blood, is fixated on Dillon.
Forget Me Not: Jensen Morris is happy in his fifteen-year-long relationship with Milo Hawkins even though there are times when he feels like something is missing. Milo finally finds stability and happiness with Jensen. Then Kenta comes into their lives, and they obtain even more joy afterward. However, danger is lurking just around the corner.
START READING TODAY!
---