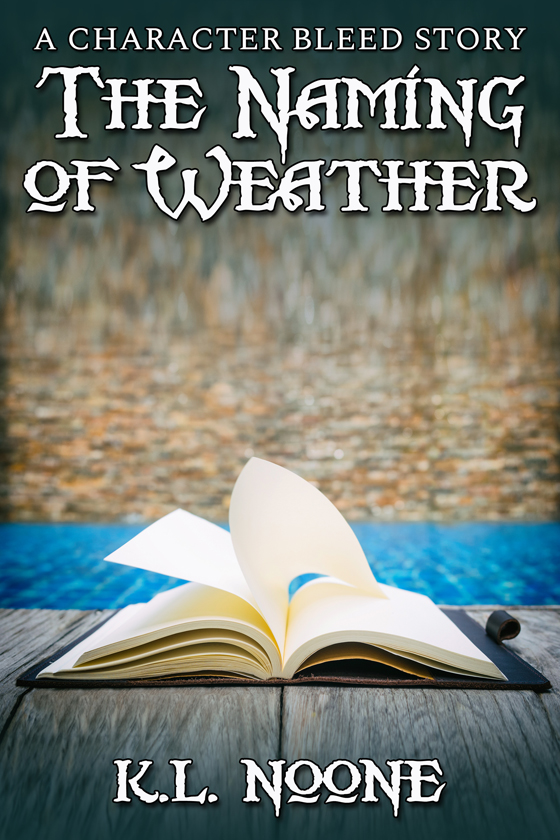 OUT NOW! The Naming of Weather by K.L. Noone
A Character Bleed Story
Colby Kent and Jason Mirelli are getting married. Colby's trying to balance wedding planning, writing the next award-winning screenplay, and a new life in his new home with Jason. He's happier than he ever thought he'd be. But he's got a question or two. He could use Jason's help, but he doesn't want Jason to worry.
Jason likes making Colby happy. He's happy too: right where he belongs, at Colby's side, together on movie sets and at home. But he can't help worrying just a little. Colby still forgets to eat, and to put on sunblock when swimming, and now Colby has a question. About their wedding. About their names.
Fortunately, it's a question they agree on … and Colby knows exactly how to reassure his fiancé.
START READING TODAY!
---