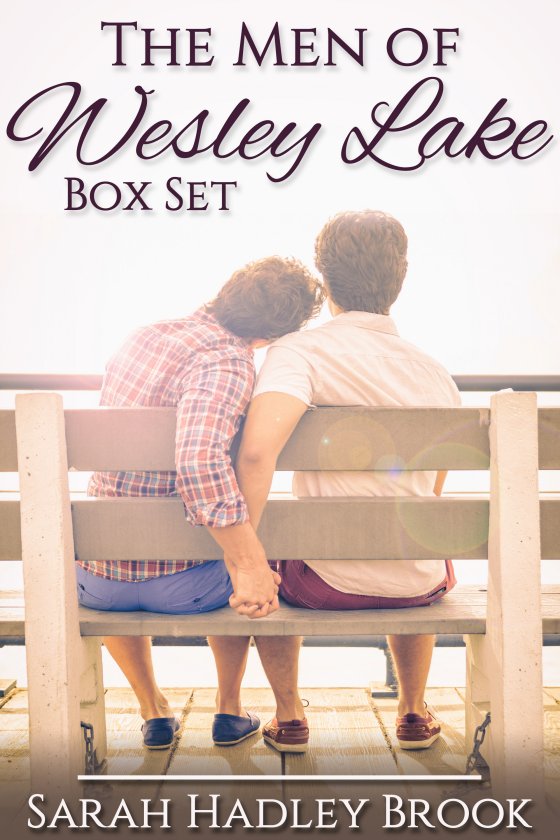 The Men of Wesley Lake Box Set by Sarah Hadley Brook is now available!
Two of Sarah Hadley Brook's best-selling M/M romances are now available in a box set! Contains the stories:
A Love to Remember Graham Hayes decided long ago he'd never be in a relationship. It was better to stay single than to fall in love only to be left alone, which he was certain would happen to him. He'd seen Alzheimer's ravage his family members all his life, leaving their loved ones to deal with the fallout. Some of them stayed, but some didn't. Graham isn't going to risk it.
When he hires nurse Sam Morgan to take care of his dad during the day, his pledge to stay single is put to the test. He soon finds it difficult to maintain a professional distance.
Graham's guarded his heart for so long, but his resolve is crumbling. Will he be able to conquer his fear to give himself a chance at love? Can he trust Sam to stick around for better or worse?
Everything He Wants Graham's best friend Marc Byrne has been in a self-imposed dry spell for the past six months, reevaluating his life. Tired of the bar scene, he wants something true and lasting like Graham found with Sam. He wants to find Mr. Right.
When Marc meets the gorgeous, motorcycle riding, tattooed man of his dreams at a lake party, he falls hard and fast. Reminding himself that was how he was hurt before, he puts the man out his mind. Easier said than done.
Aiden Wright is blown away by Marc and wants to get to know him better, but he keeps running and Aiden can't figure out why. The attraction between them is intense and Aiden is sure he can give Marc what he wants, if he'll just take a chance.
START READING TODAY!
---