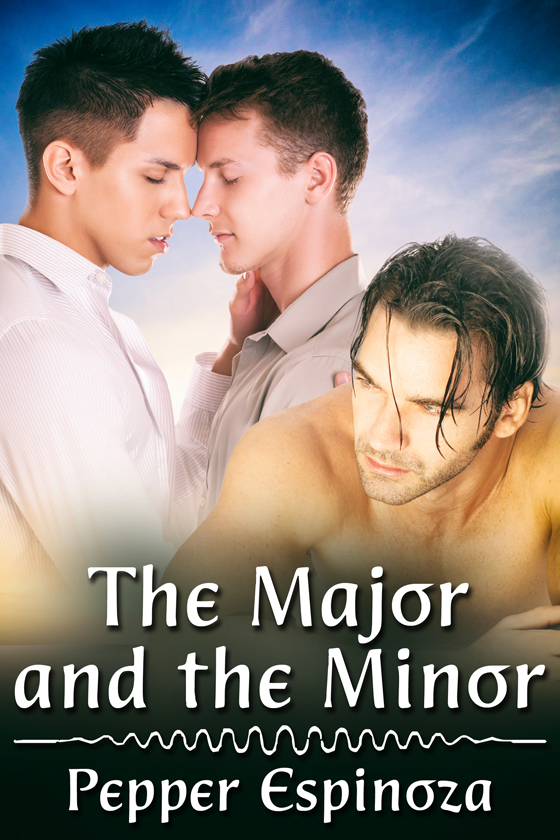 OUT NOW! The Major and the Minor by Pepper Espinoza
Three men, one game, and the unexpected victory that changes everything …
The Greek Island Resort is a popular tropical island getaway and gay destination spot. Nick Bosco also treats it like an all-you-can-eat buffet, engaging in a series of one-night stands from the moment he arrives until the day he meets newlyweds Drew and Alec.
Drew just wants to have a good time, but Alec recognizes Nick for what he is — a player who needs to be taught a lesson in humility. Alec knows the game well and relishes the challenge of bringing down such large prey.
The cat-and-mouse game proves to be a great distraction for all three men — until actual emotions start to intrude on what started as harmless fun.

START READING TODAY!
---