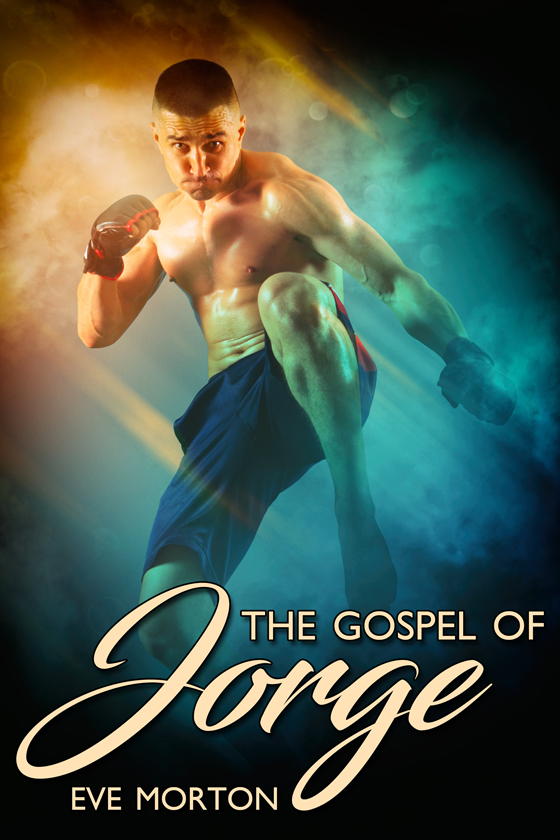 OUT NOW! The Gospel of Jorge by Eve Morton
Jorge Sanders thinks he has life figured out. It may not be glamorous living in a cramped apartment in Mississauga, where his pipes leak and his neighbours are always in his business, but it's all his own. When his friend offers him a chance to fight in an underground MMA ring, and his boss offers him a promotion if he can finish his college degree, he says yes to both prospects without thinking both of them through. He's been able to handle his strange life so far — why not take on the added challenge?
Andrew Bergen's life has been far from easy, but a fluke invention of an incredibly profitable video game app has allowed him to live a dream life at twenty-six. No longer needing to work, and already too consumed by his dysfunctional past and broken family life, he decides to complete a college degree so he can at least be around some real people, and not glowing green avatars on a screen. That's where he meets Jorge, a perpetually late fast food worker with a budding fighting career who seems to stand for everything Andrew despises … but who only proves to be more kind, generous, and loving than Andrew could ever imagine.
But love is risky, and when the two are paired for their final project in class, there is more than one opportunity for a fight to emerge, and for both of them to walk away far more wounded than they ever anticipated.
START READING TODAY!
---