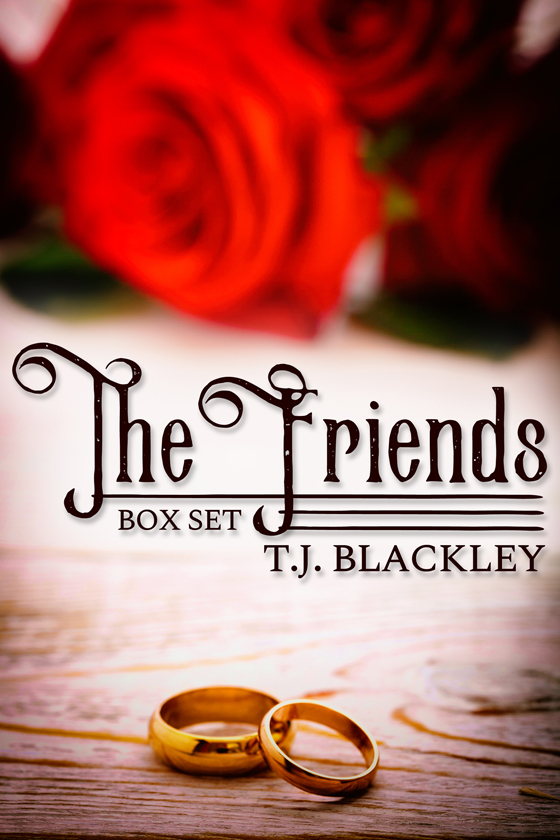 OUT NOW! The Friends Box Set by T.J. Blackley
Two stories of unexpected love in the aristocracy: One marriage of convenience, turned horribly inconvenient, and one pair of childhood friends doomed to pine without end. Will this foursome of friends be able to untangle their tangled webs, and find a pair of happy endings?
Contains the stories:
The Arrangement: Duke Vincent, determined not to marry for love, weds Matsui Eiji, a beautiful widower, in a strictly-business marriage of convenience. But will they be able to keep their hands, and their hearts, to themselves?
The Wedding: Roger Millbourne has to face his feelings for his dearest friend, the marquess Edward Chesburn, when their mutual friend Vincent Pennsbury begs him to tell Edward he loves him. Vincent insists Edward loves Roger back, but Roger can't be sure. Will he be brave enough to speak up, and will Edward be brave enough to accept Roger's love?
START READING TODAY!
---