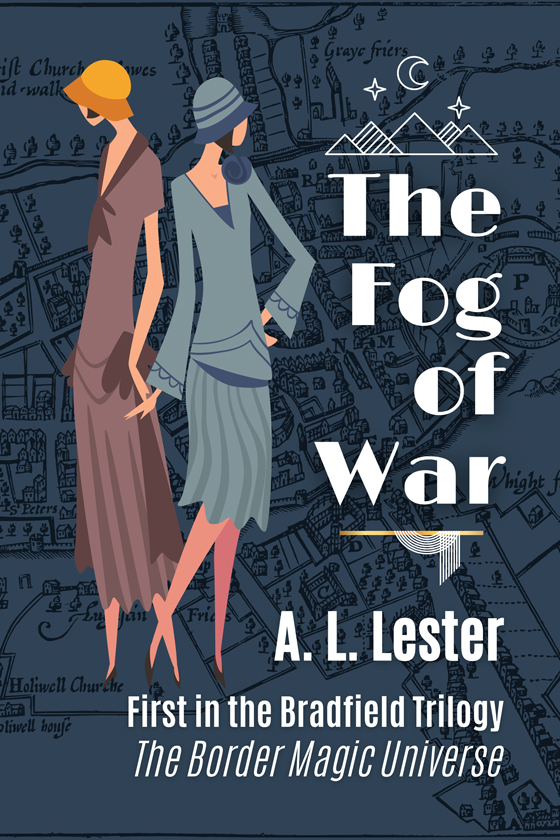 OUT NOW! The Fog of War by A.L. Lester
The quiet village of Bradfield should offer Dr Sylvia Marks the refuge she seeks when she returns home from her time in a field hospital in France in 1918. However, she is still haunted by the disappearance of her lover, ambulance driver Anna Masters, two years previously. Settling back in as the village doctor alone in her large family house is more difficult than she realised it would be after the excitement of front-line medicine. Then curious events at a local farm, mysterious lights, and a hallucinating patient's strange illness make her revisit her assessment of Anna's death on the battlefield.
Lucille Hall-Bridges is at a loose end now her nursing work is finished. Her Mama and Papa are perfectly happy for her to pursue any or no career or social round; but she felt useful as a nurse and now she really doesn't know what to do with her life. She hopes going to stay with her friend Sylvia for a while will help her find a way forward. And if that involves staying at Bradfield with Sylvia … then that's fine with her.
But Sylvia is still focused on finding out what happened to her very good friend Anna three years ago; and the unbelievable events at a local farm over the course of the last year don't seem to have helped her let that go.
Will the arrival of Lucy in Bradfield be the catalyst that allows both women to put their wartime stresses to rest? Can Sylvia move on from her love affair with Anna and find happiness again with Lucy, or is she still too entwined in the unresolved endings of the past?
NOTE: This story contains mention of domestic violence that happens to side characters off-screen.
START READING TODAY!
---