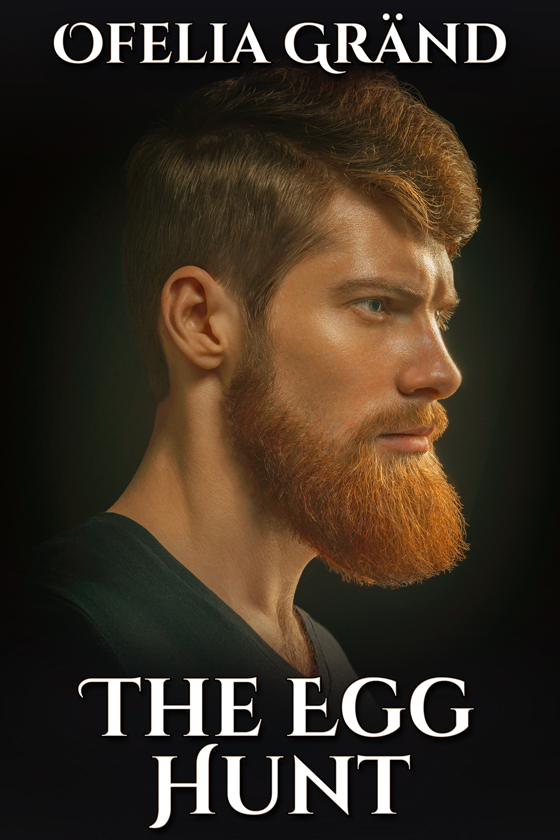 OUT NOW! The Egg Hunt by Ofelia Gränd
Jason has one rule when it comes to holidays — work his shift behind the bar and then find a willing body to distract himself with. One night is long enough to satisfy his needs and still walk away with his heart intact. It has worked out fine for most of his adult life, but this Easter, he's trying something new. He's leaving the city to visit his friend Aiden, who recently moved in with his boyfriend in the middle of nowhere, but one unfortunate incident leaves Jason without a place to sleep.
Tom doesn't just not do relationships, he rarely does hook-ups, either, and never too close to home. Living on his own without attachments is easier than having the whole town knowing about him. As the holiday approaches, his lonely house grows even quieter than normal — at least until his friend Tristan dumps an arrogant bartender in his lap.
As soon as Jason lays eyes on the gruff lumberjack whose home he'll be sharing, he knows who'll warm his bed for the weekend and help chase away any pending holiday gloom. Too bad Tom doesn't want to get with the program. As much as he wants to let Jason close, he won't risk outing himself for a weekend fling. Will Jason trust Tom not to break his heart if he stays longer than a couple of days? Will Tom value their relationship higher than the town gossip?

START READING TODAY!
---