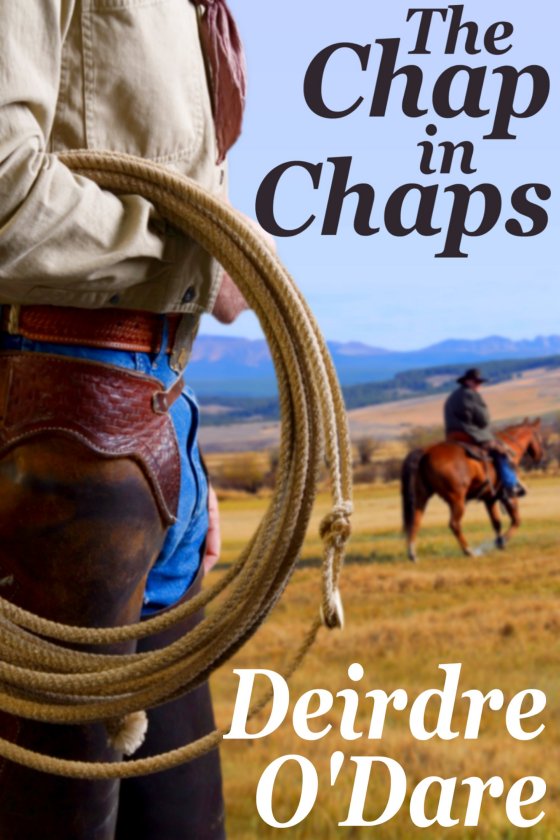 The Chap in Chaps by Deirdre O'Dare is now available!
Blurb:
In 1910, Charles Smythe inherits a ranch from his late uncle. With some misgivings about leaving his life in England, he finally arrives in Arizona Territory only to meet one of his employees, an experienced hired hand named Sombra. In Sombra, Charles finds not only the perfect man to teach him all he needs to know about ranching, but also the masterful lover he has always craved. Can he build a real relationship this time, especially with a man so different?
As a youth, Sombra fled his New England home in disgrace when his first homosexual affair become public knowledge. Upon arriving in Arizona, he found employment with Dabney Darwin, Charles's uncle, and the kindly English expatriate fashioned him into the son he never had. But when Dab's nephew arrives to assume ownership of the property, Sombra is not sure how to take young Charles.
Yet he soon discovers that "taking Charles" is exactly what they both need … and desperately desire.
START READING TODAY!
---