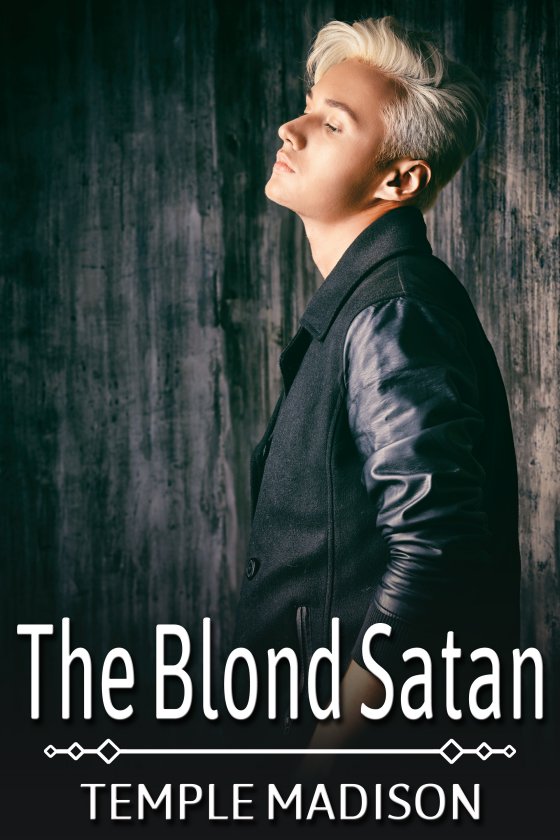 The Blond Satan by Temple Madison is now available!
Greg Spain is not only a successful ad exec and senior partner at one of New York's finest advertising agencies, but he's also the most beautiful, brilliant, and intimidating man you'll ever meet. To look at him – with his loose tie, his shirt constantly creeping out of his pants – you might think he's a slob, but you couldn't be more wrong. He's what they call an independent spirit, who walks the world alone until he finds himself strolling through a park one night to get to a taxi stand on the other side … and meets the devil.
With a bolt of lightning in the shape of a pitchfork, Greg finds he's made a deal with the devil. Now he's cursed with a split ego, both man and animal in one form. Before he knows it, he's caught up in full moons, dark streets, bloody trails, and prey beneath him.
To make matters worse, he meets a man would might be his soul mate, and even though his impulsive, reckless side causes his passion to burn bright, both know their love can't be kept on a leash. Every time they get together, their love is accompanied by a dangerous passion that includes bites, blood, and scars, and Greg is haunted by one question.
Is it possible for him to be tamed enough for a serious relationship, or will he forever be The Blond Satan?
START READING TODAY!
---