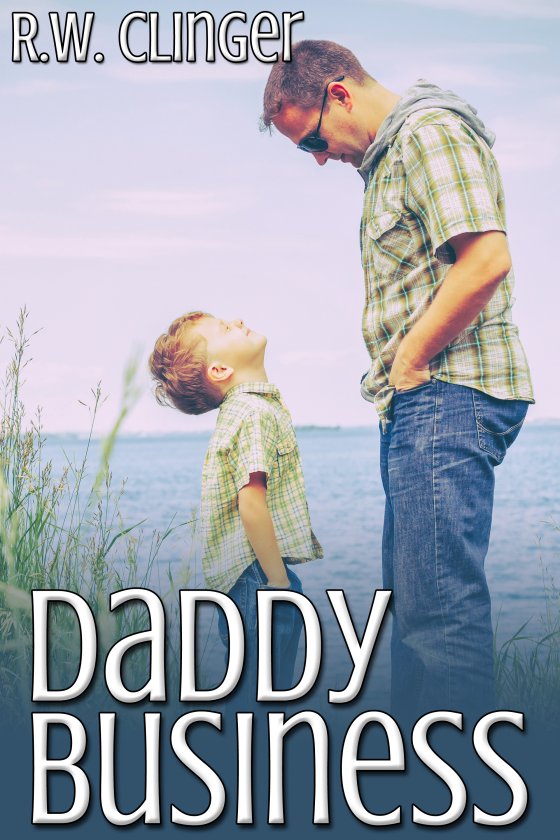 Daddy Business by R.W. Clinger is now available!
Blurb:
At thirty-four, English professor Paul Avery cannot see himself as a father. In fact, he thinks children are little beasts. To his surprise, he meets two men with sons during the month of May and his negative view about children begins to unexpectedly change.
Enter Matthew Hildebrand, one of Paul's students at Castling College. Matthew is twenty-two and the father of Aiden, a six-year-old adorable little child. Soon Paul is befriended by the father and son team.
Then Paul meets handsome and professional architect, Dugan Brae, who is thirty-five and the father of seven-year-old Colby, a gifted little boy. After much convincing, Paul agrees to go on a date with Dugan, and surprisingly, the two hit it off. Plus, Paul finds Colby irresistible, creating a fresh friendship with the child.
As May turns into June, Paul is pulled in different directions by both Matthew and Dugan. And in due time, Paul must make a decision. With whom does he fall in love? Either one gains him a son, creating an instant family. Through the daily trials and tribulations of dating, babysitting, and just having a good time, will Paul find the man of his dreams and become a happy father in the process?