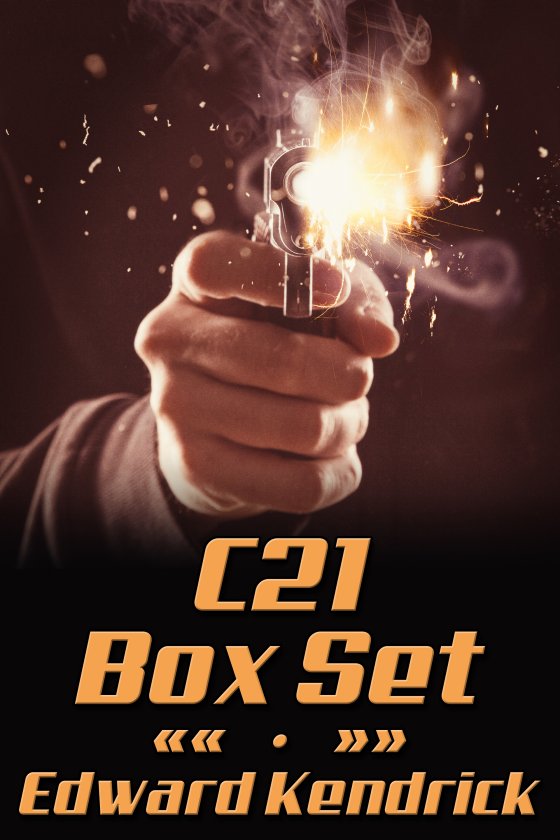 C21 Box Set by Edward Kendrick is now available!
Blurb:
C21 is a covert operation comprised of good men and women who ended up on the wrong side of the law. Now they have a chance to track and punish criminals to whom the law doesn't seem to apply. In this gay erotic romance box set by best-selling author Edward Kendrick, meet three of C21's newest recruits.
Contains the stories:
Dylan's Dilemma: When Dylan accidentally kills his ex-lover, he knows he's in trouble. Then he meets Mars, who offers him a solution — join C21. There he learns his ex was an arms trafficker and goes undercover to bring down the rest the gang. Things get interesting as he becomes involved with both C21 and Mars. Can their relationship grow before the work they do tears them apart?
Sean's Predicament: A professional thief, Sean is caught breaking into the home of C21 handler, Jonah, who makes him an offer he can't resist. Join C21 and put his talents to better use. Teamed with Ken to destroy a phony adoption racket, Sean fights his growing interest in the man, certain it won't be reciprocated. Is he right? Or will they become more than just partners while stopping a gang of jewel thieves?
Tate's Quandary: What's a C21 operative to do when his partner is kidnapped? In Tate's case, he unwillingly hooks up with Van, an FBI agent and his ex lover, to rescue Gwen from Barone, who runs a prostitution ring they are trying to shut down. Can Tate and Van put aside their past, to find Gwen and stop Barone? Or will working together only destroy the last vestiges of what they once felt for each other?