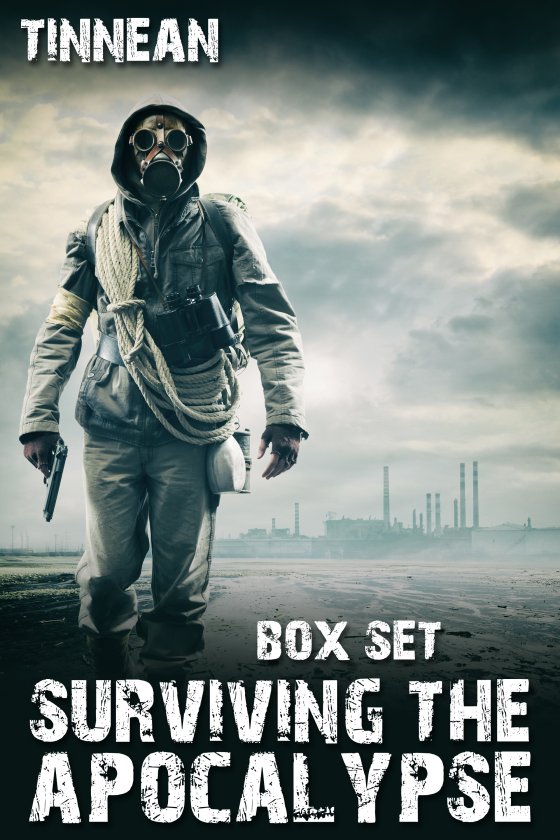 OUT NOW! Surviving the Apocalypse Box Set by Tinnean
All three stories in Tinnean's best-selling end of the world Surviving the Apocalypse series are available now for the first time in one box set! Contains the stories:
Surviving the Apocalypse: Lyncoln Ryland and Adam James are two very different men. When the sirens go off, signaling the possible end of the world, they take shelter in a relic from the Cold War. Will they be able to survive the apocalypse together?
Pandemic: The world is suffering from a deadly pandemic, due to a virus released by melting ice caps. Laurie Parkinson wakes with a hangover to find his family gone and Laurel Hill, his town, decimated by the disease. Wheat Dupuis regains consciousness from a blow to the head to discover he's been left behind. Will the two men find safety with each other, or they learn being ill isn't the greatest danger?
Long Leggity Beasties: Dark deeds are being done. Can former lovers Special Agent Jenn Canaday and Sheriff's Deputy Meg Parkinson find out who or what is behind the missing people and animals, save the country, and rekindle their romance before they go missing themselves?

START READING TODAY!
---