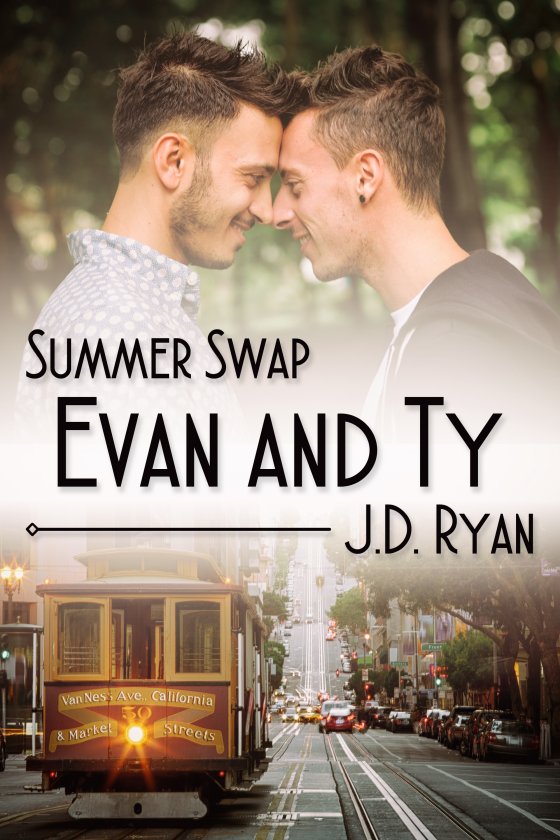 Summer Swap: Evan and Ty by J.D. Ryan is now available!
Blurb:
What would you do if you rang your best friend's doorbell … and a stranger answered?
Evan Romer is astonished when he stops by his friend's apartment and finds Ty Mitchell in the shower instead. Turns out Ty has swapped houses with Evan's friend and is spending two weeks in San Francisco, a long way from his country home in South Carolina.
Unable to deny the attraction between them, Evan offers to show Ty the town and romance blossoms. Ty wants to keep things casual, but Evan is falling in love fast. Will romance blossom before it's time for Ty to head back?
START READING TODAY!
---