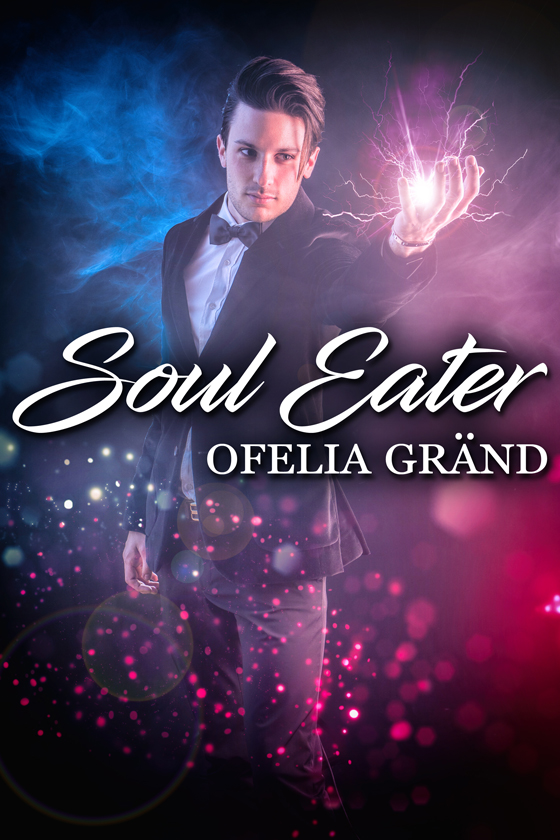 OUT NOW! Soul Eater by Ofelia Gränd
Detective Thaddeus Ezax is in over his head. He's the only wizard in Rockshade's Paranormal Investigations Department, and it was his name that got him the job. The Ezaxs are known as some of the most powerful wizards in the world, but Thaddeus isn't your average Ezaxs. Is it any wonder his family shuns him?
When a kidnapping case is dropped into his lap, Thaddeus must act fast. While most five-year-olds can cast a location spell, Thaddeus can't and is forced to get creative. When he finds himself in possession of a black market werewolf skull with a ghost trapped inside, accidentally releases the spirit, and somehow forms a connection with it, things get even crazier.
Sandulf Hunter doesn't remember dying, but he remembers the last thing he saw before everything went black — a wizard. All wizards must die! The only problem is, the wizard standing next to him smells too damned good, so good Sandy thinks he might have to keep him.
And since wherever Thaddeus goes, Sandulf finds himself yanked along, he might not have a choice in the matter anyway.

START READING TODAY!
---