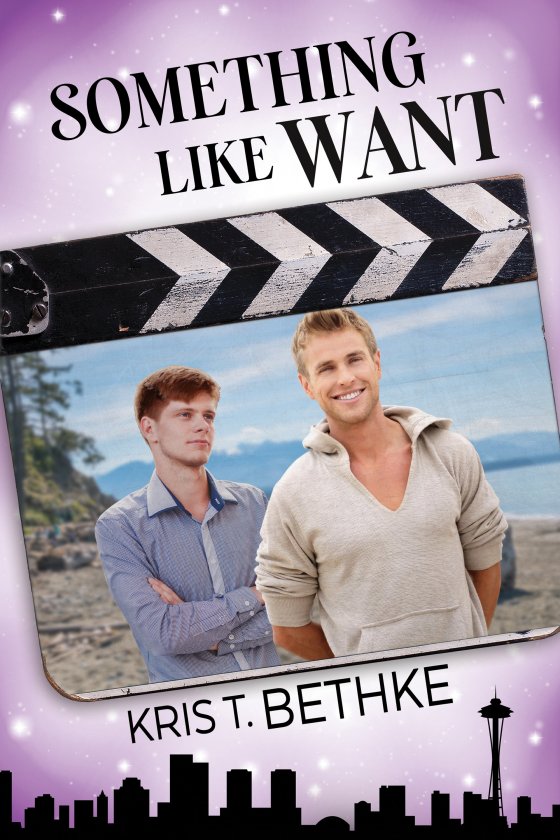 OUT NOW! Something Like Want by Kris T. Bethke
Actor Alex Lockhart's career is in a good place. The roles are coming in, the work is steady, and everything is falling into place. Even his sex life, since Alex finally hooked up with another hot actor, Spencer Johns, and Spencer pushes every one of Alex's buttons.
Then, just when Alex is on the verge of landing an exciting role, he learns the part went to Spencer. And Spencer didn't even bother to mention he was up for the part.
Feeling furious and betrayed, with one punch Alex takes their sudden feud public. Hollywood is abuzz with their rivalry. When a chance at a great independent movie comes up, Alex can't turn down the role, even if Spencer is also slated to be in it. Beneath his outward hate and loathing for Spencer simmers hurt and a desperate want Alex can't seem to quell.
But as he tries to hold onto the hurt and anger, Alex learns Spencer isn't quite what he thought. Can burning desire and want be enough to put out the flames of Alex's rage?
START READING TODAY!
---