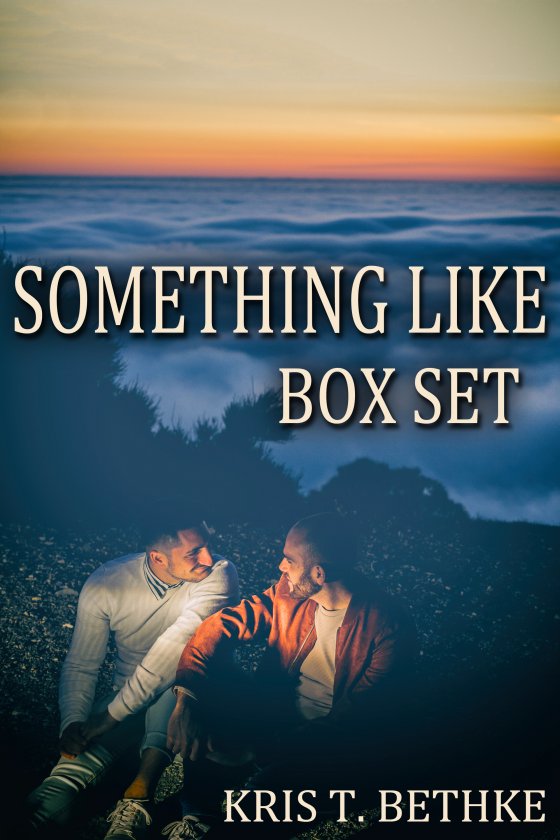 OUT NOW! Something Like Box Set by Kris T. Bethke
All four stories Kris T. Bethke's best-selling contemporary series combined into one box set for the first time! Contains the stories:
Something Like Hope: Actor Aaron Zeller finally gets his big break. But when another lead actor, Lucas Logan, doesn't seem happy, Aaron is confused. Feelings bloom but can they find their way to happily ever after?
Something Like Trust: Jared's skills are honed sharp, and that extends to making sure a lover has what he needs. Brandon Culpepper is one of a kind, and fits with Jared perfectly. But their lives seem to want to keep them apart. Can they learn to trust each other?
Something Like Peace: Dan Jacobs has finally embraced his sexuality. Fooling around with his show's sometime director Vincent Stevens probably isn't the best idea. But together they found something that works. Can they recognize the peace it brings them?
Something Like Want: Alex Lockhart is a shining star, but when one night of passion turns into the biggest betrayal, Alex doesn't know how he can recover. Spencer Johns was everything he wanted, and now he's Alex's worst enemy. But that doesn't stop Alex from wanting Spencer. And Spencer wants him back. Can want be enough?
START READING TODAY!
---