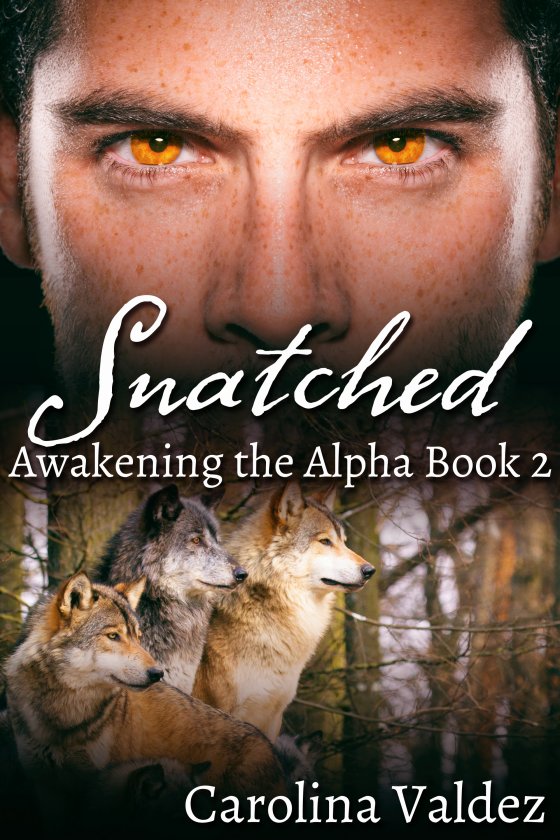 OUT NOW! Snatched by Carolina Valdez
Sequel to Awakening the Alpha
Blaze flies to see his sexy lover Logan, who is being honored as featured artist by the National Museum of the American Indian. Blaze is captivated by what the exhibits and grounds reveal about native values and spiritual beliefs. On that emotional high, Blaze meets Logan's family and rescues him from an unpleasant encounter with Bernard Holgrum, his stalking ex-boyfriend.
Upon returning to Yellowstone Gateway, Logan leases a house, and they fly to his Encinitas home for items for the rental. When they get there, though, they're stunned to see the house has been vandalized. Logan's sure he knows the culprit.
After they return to Yellowstone, life eases along until Logan vanishes. The moon is approaching full, when Blaze will shift. Always hypersensitive in this period, Blaze panics. When he doesn't find Logan in town, he looks for clues, then plans and marshals the resources he needs. But can he find Logan before it's too late?
START READING TODAY!
---