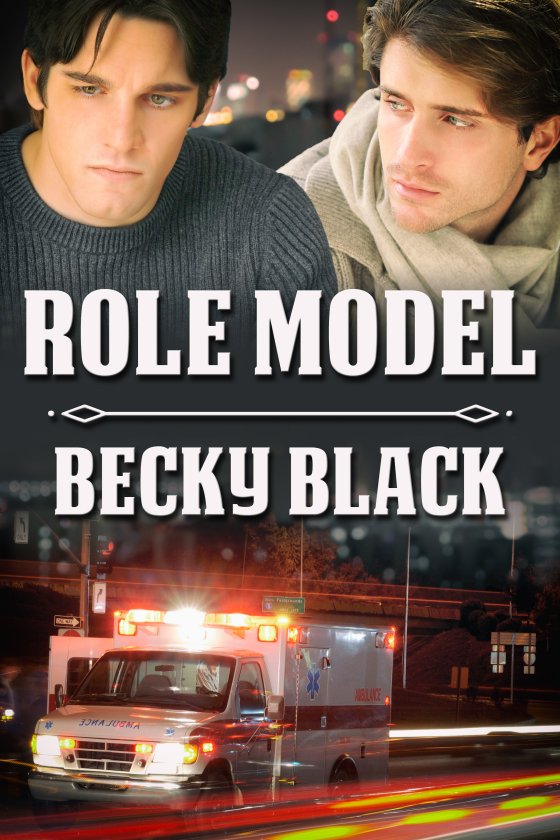 Role Model by Becky Black is now available!
Blurb:
Journalist Paul Bradley reports on an act of heroism by paramedic Drew McGregor and goes on to have him nominated for a bravery award. Drew's heroism is a great story that Paul wants to make the most of, but he has other reasons to want to see the great-looking and openly gay Drew again. Ones he doesn't dare speak about, since he's deeply closeted and terrified of being outed, fearing losing his career.
When Drew accidentally finds out Paul is gay, he's initially angry at the deception, but he's sympathetic too and his kindness encourages Paul to confess his feelings. Drew likes Paul, but won't date a closeted man, saying that leads to too many lies, too much pain. Paul will have to reevaluate all the choices he's made for the sake of career and family, if he wants Drew to give him a chance.
START READING TODAY!
---