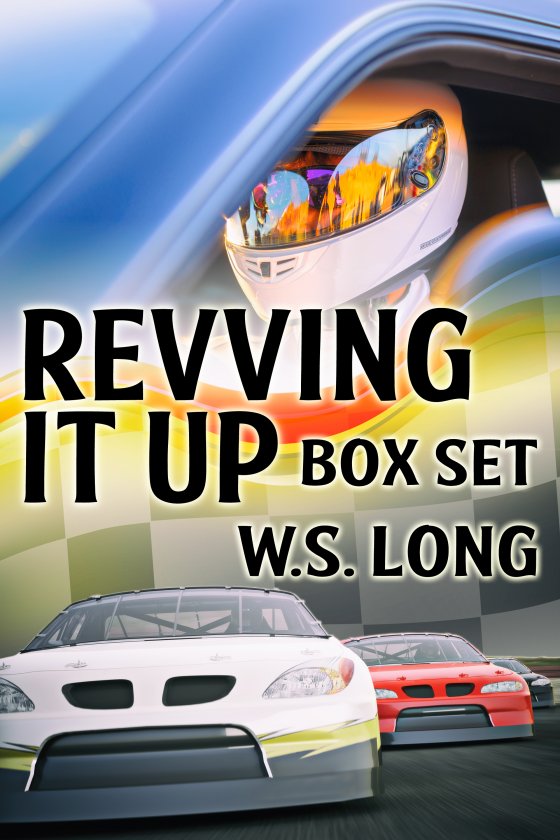 Revving It Up Box Set by W.S. Long is now available!
The best-selling gay romance trilogy by W.S. Long is now available in a box set! Contains the stories:
Starting His Engine: Athletic and handsome, Florida boy Caleb Youngblood has always wanted to race stock cars like his father and his brother. When Caleb falls in love with Sebastian Rush, a sports writer, he knows he must make a decision. Will he stay in the closet and follow his dream, or can he make a life with Sebastian and follow his heart?
Too Tough to Tame: Caleb and Sebastian are inching towards their wedding day. But as they plan for their special day together, Caleb is drawn back to stock car racing and Seb is being pulled into another direction by a former lover. Is their love strong enough to overcome these issues? Or is their life together too tough to tame?
Crossroads: With the prospect that he cannot return to racecar driving, Caleb worries about the future as Sebastian presses to have kids. Cujo has always wondered what would have happened if he wasn't afraid of being with another man. When Cujo meets Tristan, Caleb and Sebastian's roommate, can he overcome his fears to find love in a new way?
START READING TODAY!
---