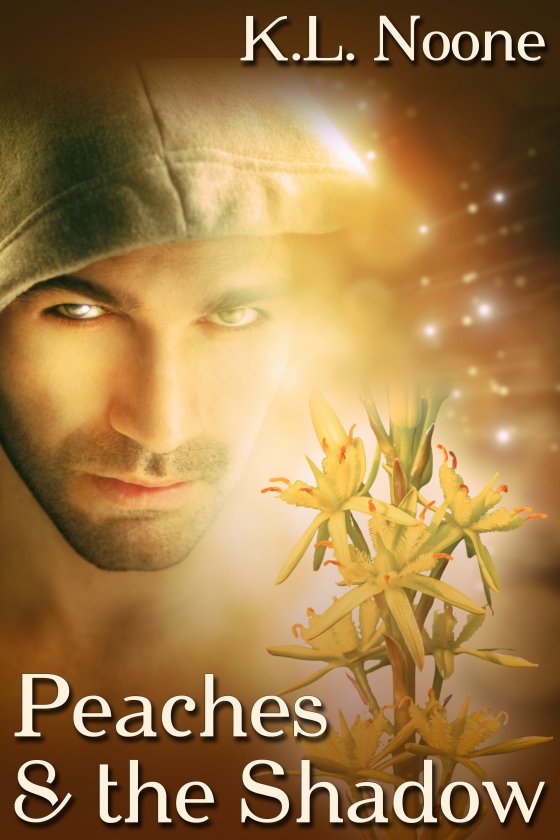 Peaches and the Shadow by K.L. Noone is now available!
At twenty-four, Ethan Aur has a lot to prove. He's the youngest member of his family, the academic one, and the latest heir to the tradition of supernatural quests and spells and enchanted swords. The family's always protected him and worried about him, and his older brother keeps calling to check in.
But this particular quest is Ethan's quest, and this ghost is his problem. He's going to solve it on his own. By any means necessary. Even if that ghost is a very handsome man, charming and confident and dominant and kind.
Jake O'Malley took one look at the newly arrived Knight and that magical Sword and those determined eyes, and now he's aware he's in trouble — as if he didn't have enough problems, being the trapped and ghostly version of his 19th Century brothel-keeper bastard self. But the Knight who's come to help is everything Jake could've ever wanted: brave and generous and sweet, vowing to find a way to solve Jake's stuck-between-worlds predicament, no matter what it takes.
Even if that involves a mutually pleasurable ritual involving sexual magic.
START READING TODAY!
---